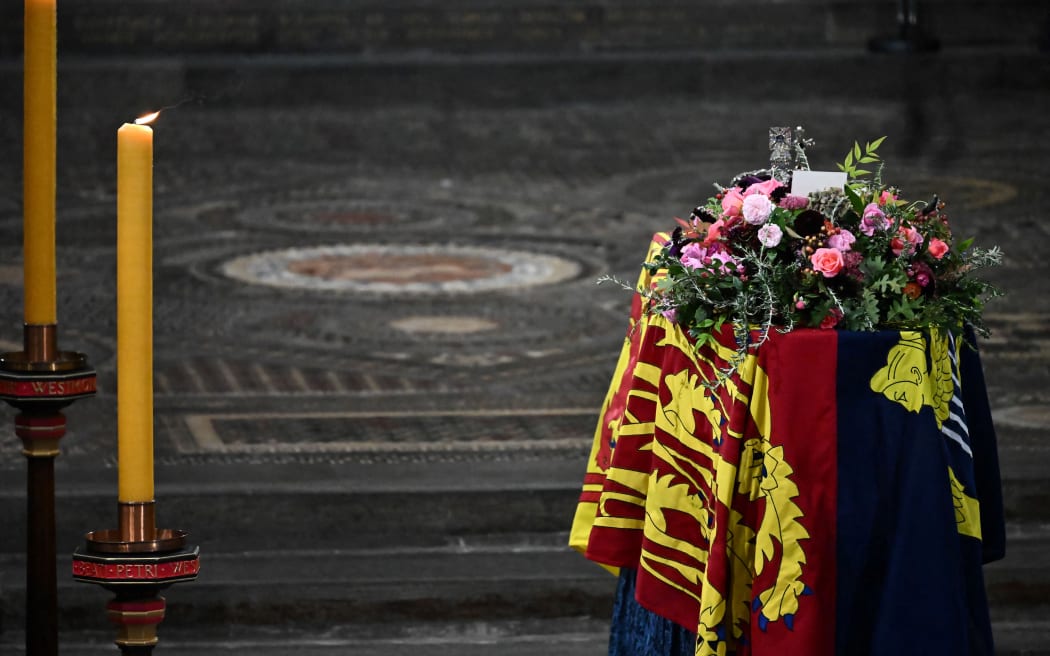 Legislation paving the way for a public holiday on Monday to mark the Queen's death has been swiftly passed by Parliament.
It sets the Queen Elizabeth II Memorial Day – a one-time holiday.
The state memorial, to be held at St Paul's Cathedral in Wellington, will be held on the same day.
It will be broadcast and streamed live, and the public will be able to watch it on screens set up in Parliament's forecourt.
Employment and Relations and Security Minister Michael Wood told Parliament the holiday will allow New Zealanders to mark the late Queen's life and reflect on her legacy.
"As Queen of Aotearoa, New Zealand, Her Majesty was loved for her grace, composure, devotion and public service. Her affection for New Zealand and its people was evident, and it was an affection shared," he said.
"There will be no additional shopping restrictions on Queen Elizabeth II Memorial Day holiday and the normal rules will apply to employees working on a public holiday.
"I encourage employers to familiarize themselves with this beforehand."
.