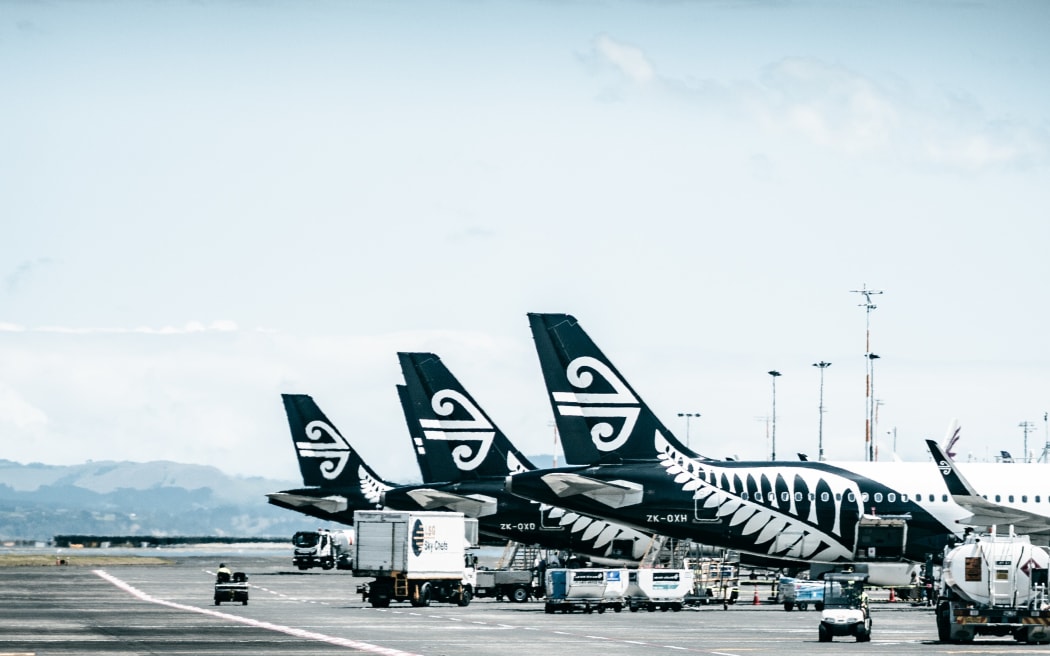 Air New Zealand expects to be in the black again for at least the first six months of the new financial year, as air traffic continues to recover.
It has released an optimistic first-half earnings forecast based on strong forward sales in the first three months.
"Air New Zealand has continued to see strong forward sales during the first three months of the fiscal year, particularly for travel through January 2023, and continues to operate approximately 70 percent of fiscal 2019 capacity," it said in a statement to Stock Stock exchange.
It said that assuming sales remained at current levels and the price of jet fuel held steady at about US$130 a barrel, it expected pre-tax profits and one-time items between $200 million and $275 million.
That compared to last year's loss of $367 million.
But the prediction came with many caveats.
"The airline notes that fuel prices remain highly volatile and that this is one of many factors that could slow our recovery and significantly impact revenues."
"In addition, demand in the second half of the financial year remains highly uncertain."
However, it warned that there were a host of other risks to its outlook in addition to volatile fuel prices, including the threat of a global recession and the impact of inflation.
"The airline strongly cautions against extrapolating its earnings guidance for the first half of FY23 to the full year, given the many uncertainties in the trading environment."
Shares of Air New Zealand rose five cents or 7.4 percent to a five-month high of 73 cents.
.