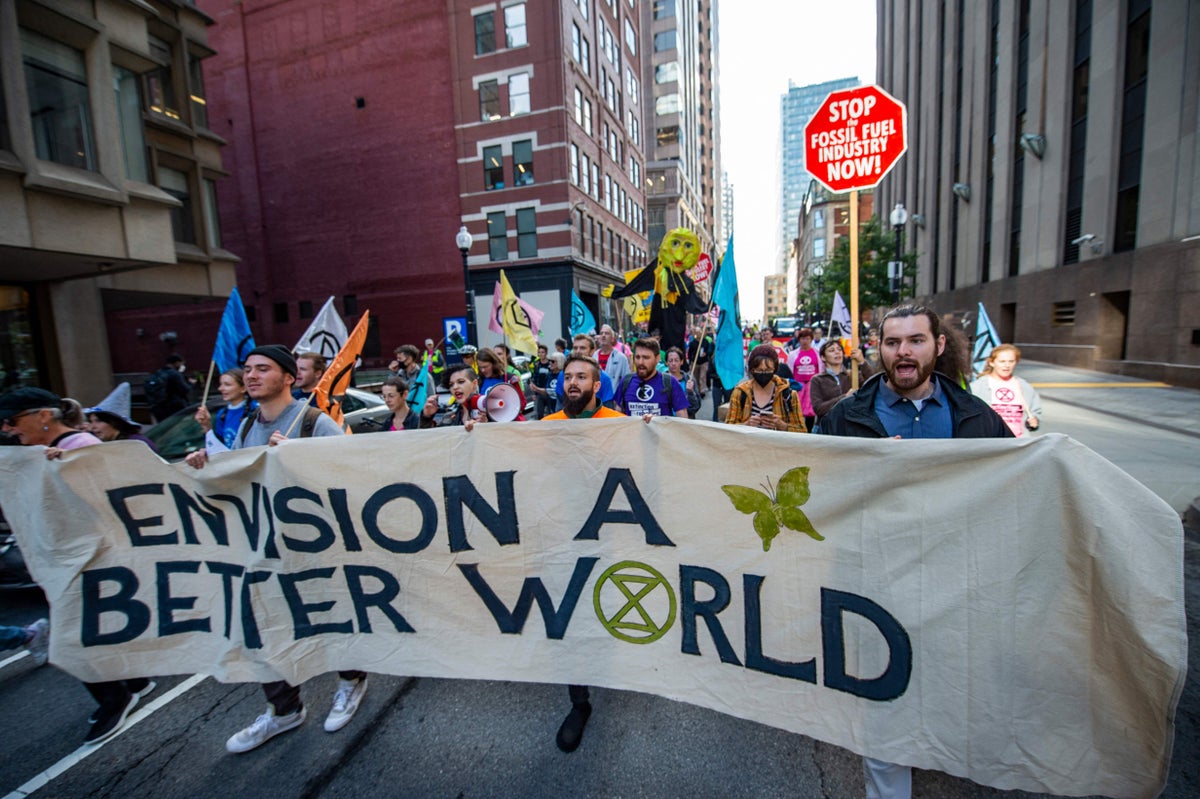 People protesting the climate crisis have been arrested in Boston in response to traffic blocking during Wednesday morning's commute.
The group behind the protests, Extinction Rebellion Boston (XR Boston), posted an image on Facebook that read "We're sorry."
"We understand we interrupted your life today, and we know your life is important," reads a Facebook post. "That's why we fight to protect it, and all its lives, before we run out of time."
Massachusetts State Police said further Twitter that they have arrested five people who blocked access to Interstate 93. The Boston Police Department has: also said: that they are responding to protests in the city.
TNZT has contacted Massachusetts State Police, the Boston Police and Extinction Rebellion Boston for comment.
Photos and videos posted to XR Boston's Twitter account show protesters marching through the streets in fanfare, blocking traffic near downtown.
This is a breaking story, more to come