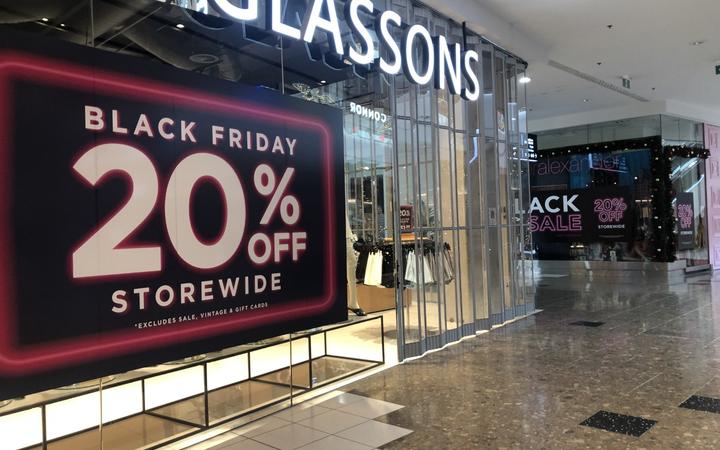 Trade Commission urges retailers to follow best practices during Black Friday sales tomorrow.
The American shopping spree has taken hold in New Zealand, with some companies extending it to a weeklong campaign.
Commission President Anna Rawlings said Nine to Noon retailers should be truthful in their offers and advertising.
She reminded companies that they could be fined up to six hundred thousand dollars for a single violation of the Fair Trade Act.
Rawlings said New Zealanders have a stronger discount culture than other parts of the world, but people shouldn't get carried away by the Black Friday hype.
A survey by PriceSpy in New Zealand suggested that nearly two-thirds of those surveyed would buy products during the flash sale.
PriceSpy tech commentator Jordan Tini said the event is growing rapidly every year and that he believes the pandemic is helping to shape spending this year.
Tini recommended that people research the products they want to purchase in advance to make sure the deal is legitimate.
.