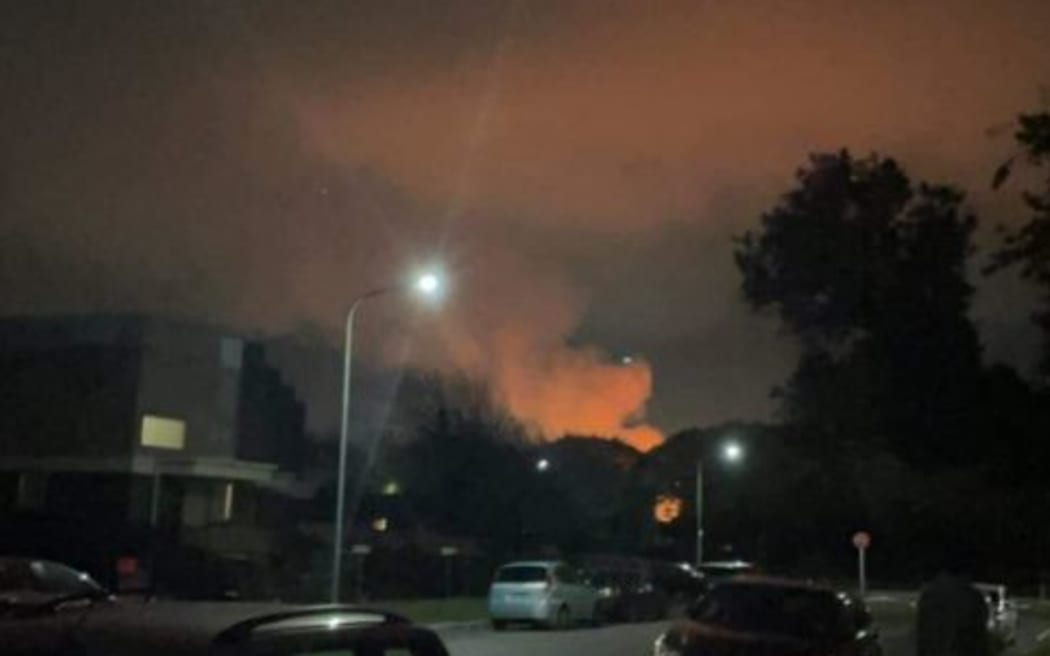 A dilapidated two-storey house in the Christchurch suburb of Riccarton went up in flames last night.
Eight crews from across the city attended the Kirkwood Avenue fire, just off Clyde Road, which broke out just before 9 p.m.
A spokesman for the University of Canterbury said last night the fire was in a vacant building near the campus, but not at the university itself.
Anne-Marie Robinson, who lives nearby, said last night that it appeared the fire was in "a very large old residence just off Clyde Rd" and only a few brick chimneys remained.
Fire and Emergency says the fire is under control, but the crew will be working this morning on some smoldering areas they couldn't reach in the dark.
.