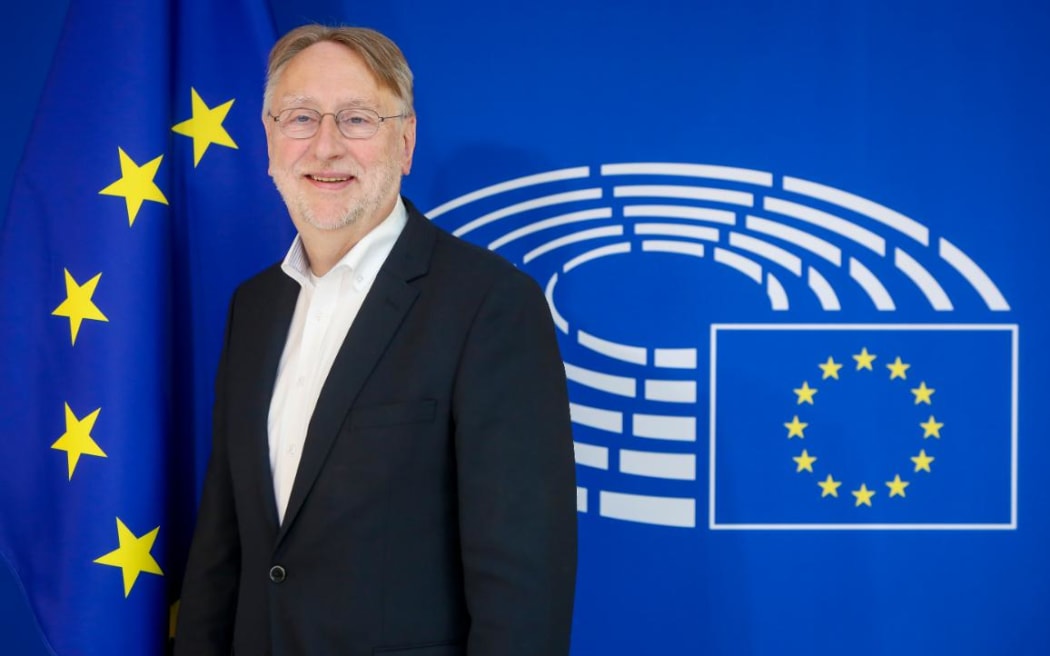 The chair of the European Parliament's International Trade Committee is confident that the process of ratifying the trade agreement with New Zealand will be straightforward.
New Zealand signed a landmark free trade agreement with the European Union in July 2022, which, once signed, would abolish tariffs on 91 percent of New Zealand's exports.
But some in New Zealand have warned that ratification will not be easy and will require a significant amount of political lobbying.
New Zealand chief negotiator Vangelis Vitalis has pointed to groups in Europe, such as the agricultural organization Copa Cogeca, who had gathered the opposition.
"It's by no means a foregone conclusion and if you look at the reactions from both the dairy industry and the Federated Farmers' equivalents in Europe, you can already see that they are starting to join forces… about how they went about opposing this." deal with New Zealand.
"This is going to be a challenge, this is going to take a lot of political effort… there's going to be a huge diplomatic effort to get this over the line," Vitalis said.
A delegation of parliamentarians, responsible for Europe's ratification of the agreement, will visit Wellington this week to understand how the agreement has been received in New Zealand and to discuss its ratification.
Bernd Lange, chair of the European Parliament's Committee on International Trade, said the European Parliament has the power to approve, reject or amend deals.
But Lange was "very confident" that the European Parliament would approve the deal with New Zealand.
"It is really comprehensive, a wonderful agreement, the gold standard for future trade agreements, reflecting many of the demands of the European Parliament."
Lange expected that the "intense exchange of views" during the negotiations would facilitate ratification.
"Everyone was able to represent their interests during the negotiation process, it was really transparent. I don't expect any of the Member States to express any major concerns [during ratification]."
He hoped the agreement would be ratified by mid-2023.
Some European member states feared the increased competition in the market, Lange said.
"But it's a give and take, and the overall performance in terms of sustainability, market access … and in terms of the geopolitical situation, I think it's a big win for both sides."
The agreement came at a critical time for Europe, with many governments under pressure from rising inflation, the energy crisis and food security resulting from the war in Ukraine.
.