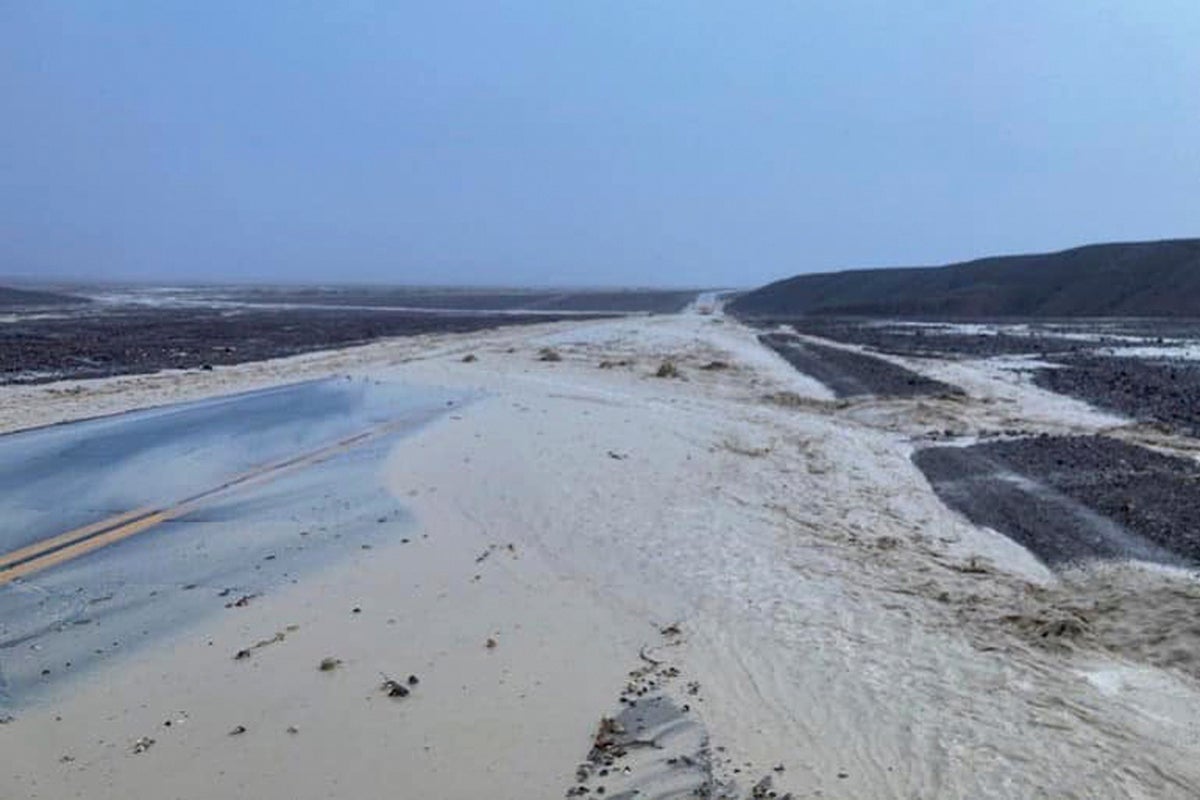 Flash flooding in Death Valley National Park caused by heavy rain on Friday buried cars, forced officials to close all roads in and out of the park and stranded about 1,000 people, officials said.
The park near the California-Nevada state line received at least 4.3 inches of rain in the Furnace Creek area, which park officials said in a statement represented "almost an entire year's worth of rain in one morning." The park's average annual rainfall is 1.9 inches (4.8 centimeters).
About 60 vehicles were buried under rubble and about 500 visitors and 500 park employees were stranded, park officials said. The California Department of Transportation estimated it would take four to six hours to open a road that could leave visitors to the park.
It was the second major flood in the park this week. Some roads were closed Monday after being inundated with mud and debris from flash floods that also hit western Nevada and northern Arizona.
During Friday's rain showers, the "flood water containers pushed dumpsters into parked cars, causing cars to collide. In addition, many facilities, including hotel rooms and corporate offices, are under water," the park statement said.
A water system that supplies it to park residents and offices also failed after a line broke that was being repaired, the statement said.
A flash flood warning for the park and surrounding area expired at 12:45 p.m. Friday, but a flood warning remained in effect into the evening, the National Weather Service said.