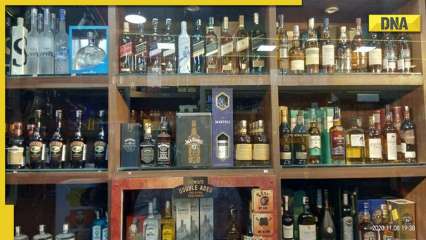 Delhi government likely to end free liquor purchase scheme, 21 'dry days' policy to return | Photo: File
As the Delhi government's drink vending machines open on Sept. 1 under the old excise tax regime, discounts and "one-plus-one" offers will expire, and previous norms such as 21 "dry days" are expected to return, authorities said Friday.
However, they added that for a better customer experience, premium vending machines would be introduced at expensive liquor and self-service stores where customers can choose their favorite brands from the store. Four government-run companies, DTTDC, DSIIDC, DCCWS and DSSC, in Delhi are expected to open 500 different drink vending machines by August 31.
In addition, each company will operate five premium outlets. By the end of the year, the companies will be in charge of 700 different drink vending machines.
On August 31, the excise policy under which the city's privately owned drinks vending machines are now operated will expire. From September 1, only the Delhi government companies will operate retail liquor outlets; private players are not allowed.
READ | Flight attendant dies after dentist treatment for vaginal bleeding in Gurugram, CBI files case
According to a document from the Excise Department, L-6 license holders (government-run stores) are required to sell liquor only at prices set by the excise commissioner and will be listed on the labels of the bottles.
"Any underload or overload will be considered a violation of the terms and conditions and the license may be canceled," the document reads. The drinks vending machines will be operational from 10am to 10pm. They remain closed on all dry days.
In the 2021-22 Excise Policy, the service had reduced the number of dry days from 21 to three. "Under the old excise policy, there were 21 days when shops remained closed on important religious festivals and anniversaries of the country's great personalities. Since then, the government has decided to go back to the old excise policy that was in place before November 17, 2021, it is likely that the 21 dry days kept," the officials said.
READ | 'Group dedicated to common agenda is pursued by terrorism', India lashes out at OIC
The government-run beverage outlets will have carpet areas of 300 square feet and more, and would be located in local malls or commercial buildings. In the 2021 excise policy, the minimum carpet area of ​​the outlets is set at 500 square feet.
The proposed sales areas will be inspected by a site inspection committee composed of excise officers. The liquor stores will be at least 100 meters away from major educational institutions, religious sites and 50-bed hospitals.
(With inputs from PTI)

.