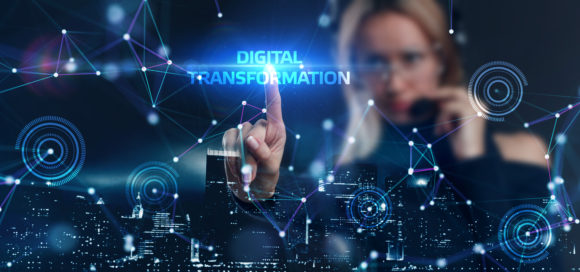 IncubEx Inc., a Chicago-based company chaired by industry veteran Neil Eckert and which designs and develops new financial products in the global environment, climate risk and related commodities markets, announced the acquisition of Insurwave Ltd.
Insurwave is an insurtech platform that connects insurance buyers, brokers and re / insurers and supports the placement, administration and management of specialist insurance contracts. It was founded by Shackleton Holdings Ltd., an entity wholly owned by Ernst & Young.
Financial details of the acquisition were not disclosed.
This acquisition enables IncubEx to offer innovative environmental and sustainable development products and technological solutions to the corporate risk and insurance markets. As a result of this transaction, Shackleton became a minority shareholder of IncubEx, which is uniquely positioned to take Insurwave to its next stage of development.
Since launching in 2018, London-based Insurwave has established a significant presence in global maritime markets. After demonstrating the value of its proven technology and achieving significant adoption, Insurwave now plans to expand into other major geographies and industries, including real estate, liability and energy under of IncubEx.
Founded in 2016 with offices in Chicago and London, IncubEx works with its partners to provide products and services that promote price discovery and transparency, access to markets and data, and efficient transactions on markets. global environmental markets. Insurwave is developing this approach with the insurance industry.
"Our point of view is that insurance and climate risk become inextricably linked. The sector will continue to see growing opportunities due to climate change with increasingly complex supply chain risks in the corporate and captive markets, "commented Neil Eckert, President of IncubEx. Eckert is also chairman of Conduit Reinsurance Ltd., a London-based reinsurance company with a market capitalization of $ 1.2 billion. Eckert founded Brit Insurance Ltd. in 1995 and remained its CEO until March 2005.
"Our clients will need solutions to manage their transition to net zero in the insurance and financial markets and it is essential that we provide the technology to focus on their connection with brokers and markets," Eckert said. .
Michael MacGregor, CEO of IncubEx, confirmed the importance of this development in the insurance industry. "IncubEx has historically focused on providing innovative products and solutions to environmental markets. With the acquisition of Insurwave, we are adding proven technology that addresses a customer base that increasingly needs new products and services that digitize information, improve data access and streamline transaction processes " , did he declare.
"We look forward to unlocking the potential of the Insurwave platform alongside IncubEx's focus on global environmental and climate risk market opportunities," MacGregor added.
"Large-scale insurance buyers demand technology that provides a simple and transparent solution to understand their exposures and connect to their insurance markets," said David Power, CEO of Insurwave. "Customers need platforms that openly integrate with internal systems and external data. We are excited to see a real transformation for insurance buyers, brokers and insurers by adopting the Insurwave platform that connects to their exhibitions, contracts and markets today. "
Shaun Crawford, President of Insurwave, commented, "This is a critical time for innovators and big brands to combine and deliver solutions for industries. I am very proud of Insurwave's history over the past few years and excited about the market opportunity now opened by IncubEx with its ESG credentials. The combination of IncubEx and Insurwave will focus on the specialty and commercial insurance market that has so far been slow to adopt the technology. "
Source: IncubEx Inc.
The subjects
InsurTech Tech Mergers
Interested in Insurtech?
Receive automatic alerts for this topic.