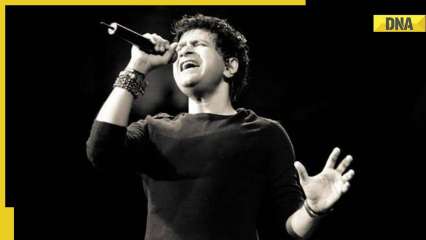 The disappearance of the legendary singer KK has shocked everyone.
Here are some reactions

Extremely sad and shocked to learn of KK's sad demise. What a loss! Om Shanti — Akshay Kumar (@akshaykumar) May 31, 2022
Saddened by the untimely demise of famous singer Krishnakumar Kunnath popularly known as KK. His songs reflected a wide range of emotions and struck a chord with people of all ages. We will always remember him through his songs. Condolences to his family and fans. Om Shanthi. — Narendra Modi (@narendramodi) May 31, 2022
Tragic to hear of KK's passing after falling ill while performing in Kolkata. Another reminder of the fragility of life. Condolences to his family and friends. Om Shanthi. pic.twitter.com/43B3dzykP3— Virender Sehwag (@virendersehwag) May 31, 2022
It's shocking beyond words.. for all music lovers like me. GOD what's going on.
Life is so unpredictable.
Om Shanthi #KK pic.twitter.com/6McHkpcgm5

— Munmun Dutta (@moonstar4u) May 31, 2022
I just can't believe that our beloved #KK is not anymore. That really can't be true.
The voice of love is gone.
It's heartbreaking. pic.twitter.com/EiAp12v5s3— Harshdeep Kaur (@HarshdeepKaur) May 31, 2022
I heard singer KK just passed away. GOD what is really going on!!?? I mean WHAT HAPPENS. One of the nicest humans kk sir was. Left too soon at 53.Beyond shocked. RIP sir. — RAHUL VAIDYA RKV (@rahulvaidya23) May 31, 2022
Extremely sad and devastated. Another shocking loss for all of us. I can't believe our mister KK is no more… which is even happening. I can not stand it anymore.

– ARMAAN MALIK (@ArmaanMalik22) May 31, 2022
Life is so uncertain!!
Just too crazy is for me to deal with! God gives strength to the family! #KK We will miss you brother! You, your voice and your songs will be with us forever! —papon angaraag (@paponmusic) May 31, 2022
KK died in Kolkata
.