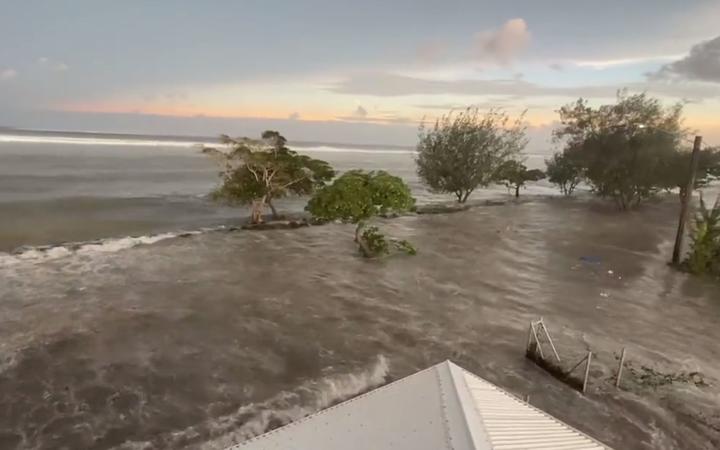 Parts of New Zealand are also under tsunami warning after a violent eruption of the Hunga-Tonga-Hunga-Ha'apai underwater volcano in Tonga this afternoon.
The warning for the north and east coast of the North Island and the Chatham Islands came recently from NEMA (the National Emergency Management Agency).
He warned people in these areas that they could experience strong and unusual currents and unpredictable surges on the shore.
People are urged to stay away from beaches and coastal areas until 4am tomorrow.
It is not necessary to evacuate other areas unless directly notified by the local civil protection authorities.
Coastal flooding (flooding of land areas near the shore) is not expected as a result of this event.
The warning was issued after receiving a notice from GNS Science.
The warning for Tonga was issued just after 5:30 p.m. by the Tonga Meteorological Services.
Waves hit the main island, Tongatapu, including its capital, Nuku'alofa.
It is dark now in Nuku'alofa and ash is falling and people can see lightning in the ash clouds.
Phone connections are down and it's hard for people to reach out.
Follow live updates from RNZ.
.