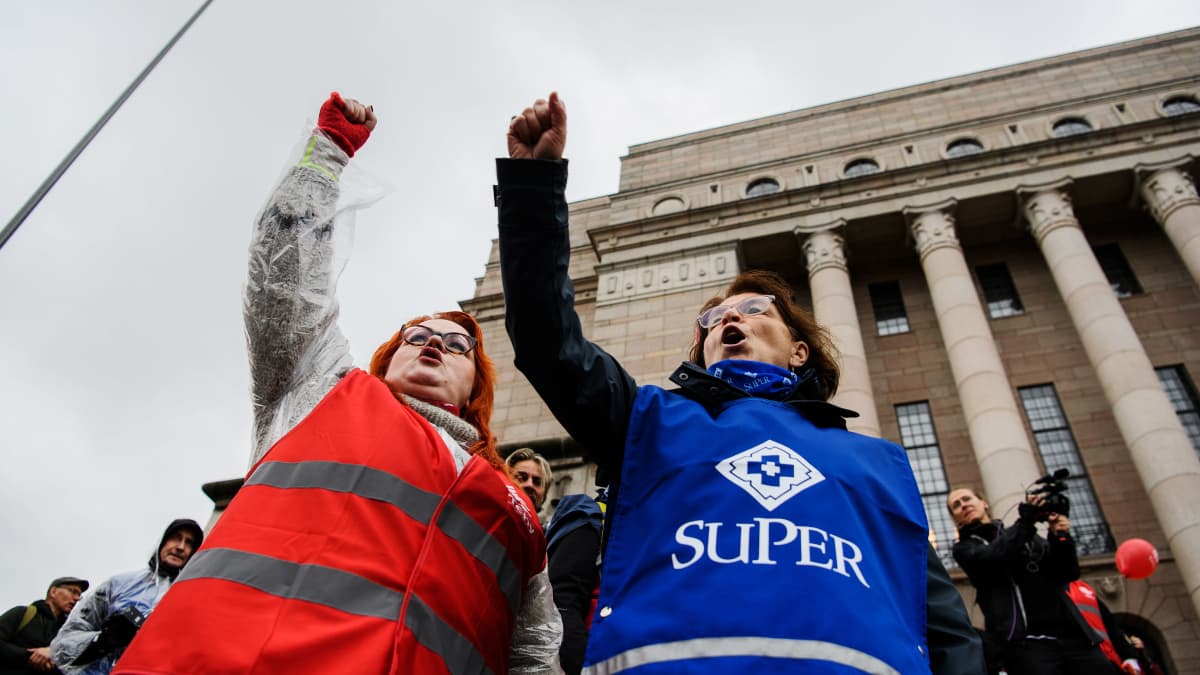 Health worker unions have announced plans for a four-day strike by city workers providing home care to the elderly.
Finnish MPs approved the controversial patient safety law on Monday, by a vote of 109-38. One MP cast a blank vote, while 51 MPs were not present.
Ahead of hours of debate among lawmakers in parliament on Monday, health workers' unions said the law could effectively force nurses to work during strikes.
Minister of Family Affairs and Social Services, Aki Linden (SDP), has said the legislation is about patient safety and the result of nurse unions' threats to resign en masse.
Health worker unions Super and Tehy have characterized the law as a forced labor law that would limit nurses' right to strike and fail to provide long-term solutions to the country's nursing shortage.
The new law could force nurses to return to work if they resign en masseas nurses' unions have threatened to do.
Unions have said the law poses a greater threat to patient safety than striking nurses.
Meanwhile, the National Mediators' Office announced in a tweet on Monday afternoon that there are plans to continue negotiations throughout the week about the labor dispute of the nurses.
Court blocks strike in Helsinki
Aksoon Monday, the Helsinki court has issued an order banning a strike by home care workers planned for this week in the city, a union action called for by the Tehy and Super unions.
The city of Helsinki told STT news service that the court had approved the city's request to prevent the strike.
The court also said that the unions, which issued the strike warning, risk a fine of one million euros each if the strike is carried out.
The unions announced plans for a four-day strike that will affect city workers who provide home care to the elderly.
More than 800 elderly clients are said to have been affected by the planned strike.