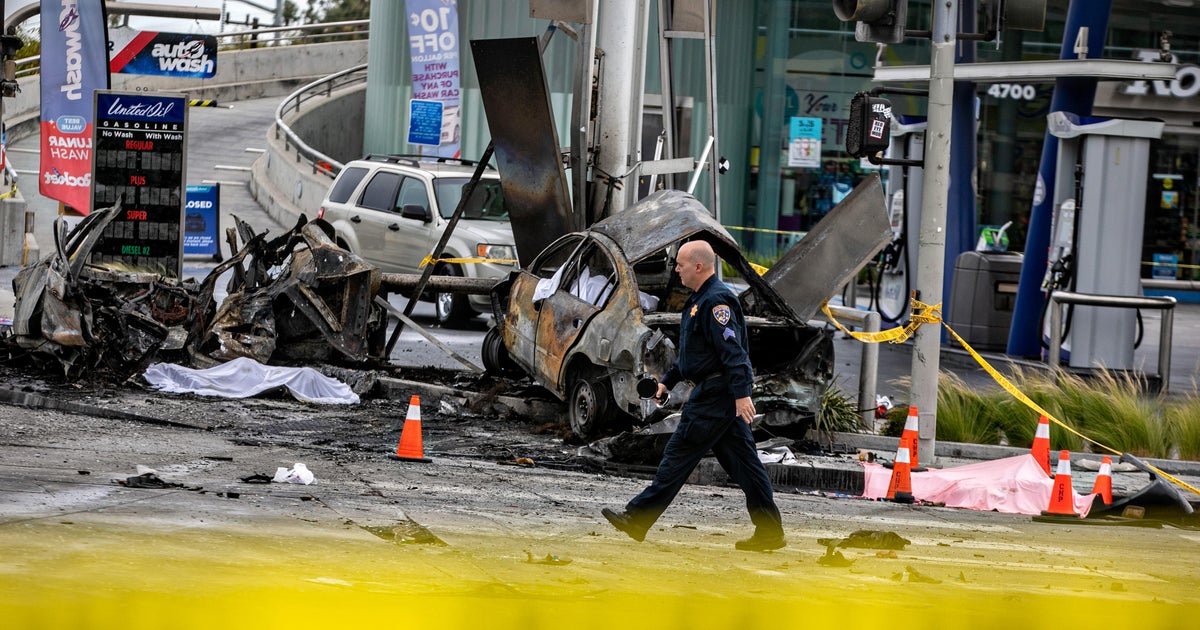 It was an emotional day for the family of 23-year-old Asherey Ryan, who died Thursday in a multi-vehicle accident in Windsor Hills along with her infant son and unborn child.
Four other people were killed when a woman drove through an intersection at Slauson and La Brea Avenue Thursday afternoon.
Ryan's son, Alonzo, was less than a week away from his first birthday.
One of Ryan's older sisters spoke to TNZT reporter Jeff Nguyen. Cotie Davis said the young mother was excited about her second pregnancy.
Ryan, known to her relatives as Ray Ray, was expecting another boy.
"Yeah, she was on her way to the doctor," Davis said during an interview with Nguyen before bursting into tears.
Due to the force of the crash, the child seat was ejected.
It had belonged to Ryan's son Alonzo.
"He had the sweetest smile. The most beautiful in the world. My cousin. He didn't deserve it," Davis said.
Ryan lived with her four sisters and mother in an apartment at block 3445 of W. Florence Avenue.
Davis said her sister loved being a mother. This is a photo of Ryan and another sister when the two first became pregnant.
"She was a beautiful one. I mean, she had the worst attitude. She was so loving. She was so supportive," Davis said.
A memorial was erected and growing on the corner of La Brea and Slauson for the five victims and Ryan's unborn son.
Nguyen asked Davis if she had anything to say to the woman responsible for fatal crash.
"I have nothing to say to her. I hope she feels all the pain she put everyone through," Davis said.
.