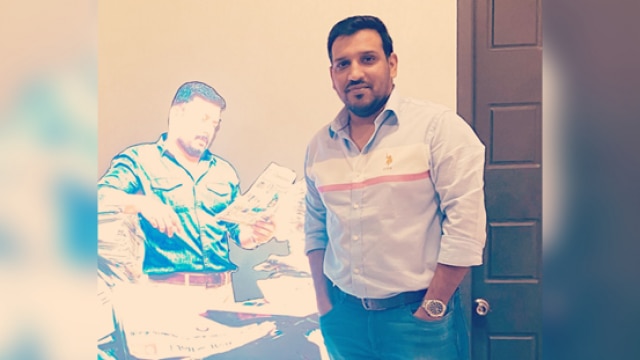 Reported by:| Edited by: | Source: | Updated: May 31, 2022, 11:16 PM IST
"Movie theaters will never die" – Gaurav Kaushal, co-founder of Makshika Films
In March 2020, almost the whole world faced a lockdown situation due to the rapid spread of the dangerous Covid-19 virus. Like most other things, cinemas were forced to close. Even when other businesses reopened after a few months, theaters were not allowed to operate again. Although theaters opened for a short time a year later in March 2021, they remain largely closed for a two-year period.
During this phase, a large number of films ended up being released on digital streaming platforms. OTT platforms have also kept the audience interested by offering them a plethora of shows in different genres. In many ways, the Covid-19 situation has been a boon for OTT platforms that have grown rapidly over these two years. This has made many people believe that once theaters open, they will not be able to compete with OTT platforms and will slowly fade away.
Dismissing this notion, Makshika Films co-founder Gaurav Kaushal says, "Movie theaters will never die. They will continue to thrive and always remain relevant. The experience of watching a movie on the big screen cannot be duplicated by any other media. Also, you never watch a movie alone. Even if you walk into a theater alone, you will end up watching it with a large group of people. You'll clap together when the hero says impactful dialogue and shed tears together during an emotional scene. It is often said that watching cinema is a communal experience. Today, the only medium that can offer you this experience is theatre.
The decline in the popularity of movie theaters is a notion propelled by the fact that many films, recently released, have not performed well at the box office. Many big-banner backed personalities featuring popular stars like 'Jersey', 'Runway 34', 'Heropanti 2' and 'Jayeshbhai Jordaar' failed to ring the cash registers.
Offering an analysis on the same topic, Gaurav says, "Over the past two months, well-made commercial films like 'Sooryavanshi', 'Gangubai Kathiawadi' and 'The Kashmir Files' have done very well at the box office. Even "RRR" and "KGF 2", which were South Indian films dubbed into Hindi, did exceptional business and became blockbusters. Yes, many movies failed and the reason behind that is the fact that the audience couldn't relate to their content. If we think a lot about creating a commercial cinema and offer the audience something new, they will definitely come to the theater.
Gaurav started his company Makshika Films with the aim of producing high quality commercial films that appealed to a wide audience. The company is currently producing an adaptation of a French blockbuster. Going forward, production will strike a balance between adapting international films and producing original content.
(Brand desktop content)
.