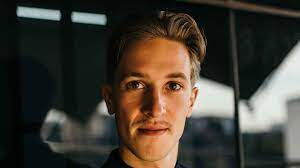 Kune Food, a Nairobi-based cloud cooking start-up, has closed its doors, barely a year after starting operations.
In a statement on Wednesday, June 22, Kune Foods founder Robin Reecht attributed the shutdown to difficult economic conditions.
He noted that despite offering food at an affordable price of around Ksh 352, their sales registered an all-time low, clouding their fortunes.
Kune Foods founder Robin Reecht.
Case
"Since the start of the year, we have sold over 55,000 meals, acquired over 6,000 individual customers and 100 corporate customers. But at Ksh352 ($3) per meal, it just wasn't enough to support our growth."
"With the current economic downturn and tighter investment markets, we were unable to increase our next round. Coupled with rising food prices deteriorating our margins, we simply could not continue ", did he declare.
Reecht urged fellow entrepreneurs to consider recruiting his former employees, praising their work ethic and commitment to the craft.
"My first thoughts are with my team. You put your heart and soul into building the Kune that so many people loved. I'm deeply sorry it didn't work out.
"To all my fellow entrepreneurs, please check out Kune's "Employee Page" at LinkedIn and see if your recruitment needs could be met by certain members of our team. I know these are tough times for you too. But they are great people who will bring tremendous value to your business. You can call me if you need references on any Kune employee."
In the past, Reecht has praised his investors for pumping money into the business idea that turned into reality. In June 2021, Kune raised Ksh 107 million in pre-seed funds to launch the on-demand restaurant service.
"My second thought goes out to our investors. Some of you joined the Kune adventure when it was just me and a chef, delivering food on foot to a nearby office. later joined and helped us grow into a food tech startup with platform technology, a factory, a cooking studio, 7 distribution hubs, 6,000 customers and a team of 90 people."
"Not only have you invested in Kune, but you have given us your time, your brains, your relationships and your emotional support. I am deeply sorry that Kune's vision did not come true. Betraying your trust is something that I will never forgive me. ," he noted.
Reecht said he would take the time to reflect on the failure of the startup and come up with different strategies for future endeavors.
A number of notable hotel establishments have closed or are about to close due to difficult economic conditions.
Recently, The Hilton announced its closure on December 31, 2022, after more than five decades in business.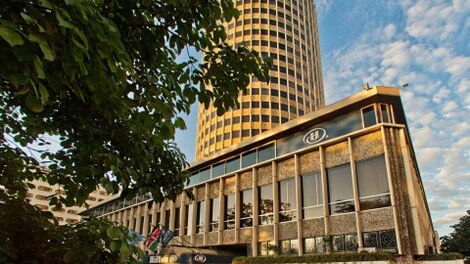 File photo of the Hilton hotel in Nairobi CBD
Case