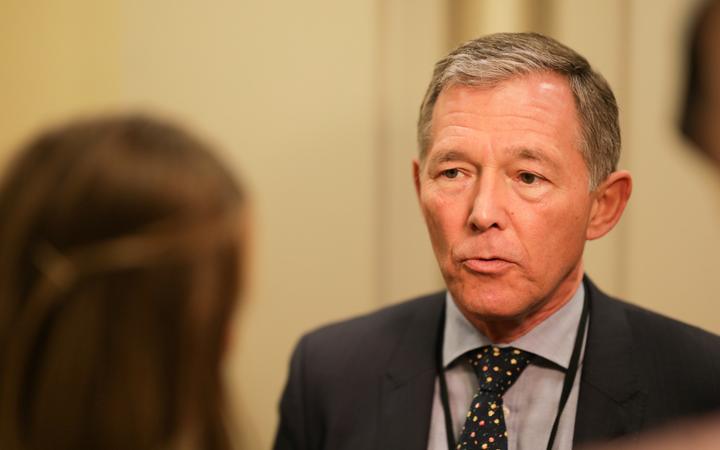 The National Party chairman told members his board did not approve of Simon Bridges' demotion, as Judith Collins claimed.
Collins released a statement last night claiming she was removing Bridges from her portfolios following an obscene comment he made to fellow MP Jacqui Dean, with "unanimous support" from the board.
Party chairman Peter Goodfellow said in a statement that the board unanimously supported a first step in seeking additional information from both sides before drawing any conclusions.
He said no specific sanctions or actions were discussed, agreed upon or approved by the board at its meeting yesterday, beyond supporting an investigation.
.