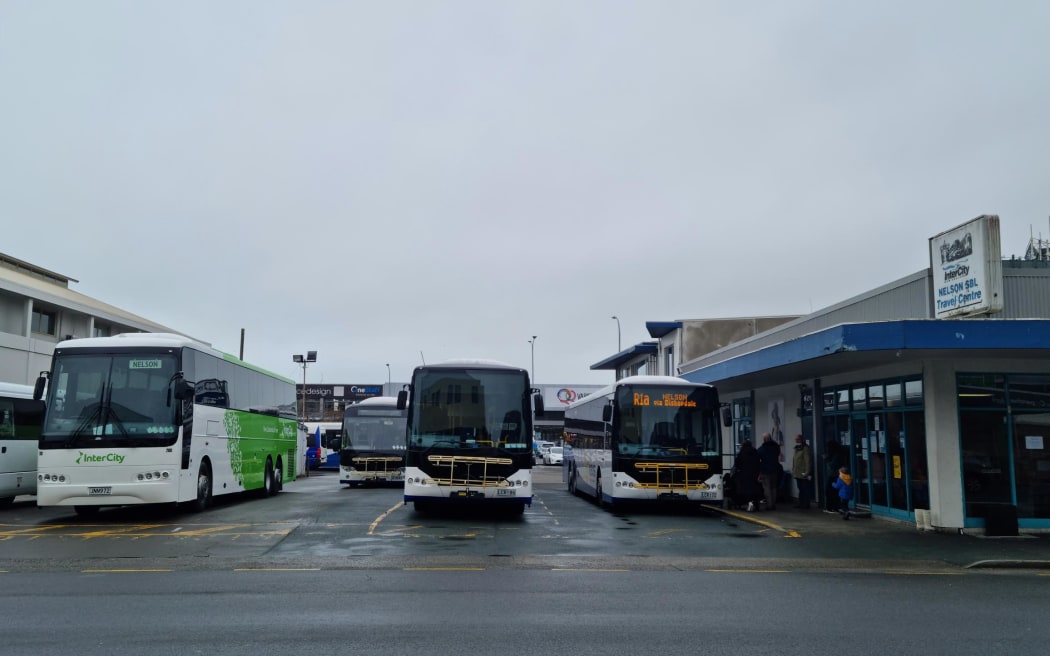 Nelson City's bus depot could become a downtown playground after the city bought the land for $2.9 million from the region's primary transportation provider.
Nelson City Council purchased the 1,500 sq ft site on Bridge Street after elected members approved a proposal to purchase the site from SBL Group.
Gaile Noonan, chair of the subcommittee on strategic property and development, said a downtown playground is preferred for the site, but housing development would also be considered.
"When it comes to creating a people-first city, that place on Bridge Street is the prime real estate in Nelson."
The site is just around the corner from council properties in Achilles Ave and Rutherford St which the council is considering selling to Kainga Ora to develop social and affordable housing.
The city's current playground – the Riverside Youth Pop-up Park – opened in 2020 next to the Elma Turner Library and Noonan said it was well used by the community.
But that land was currently leased and not owned by the council, meaning the park wouldn't be there forever.
Noonan said the bus depot location was a great opportunity to future-proof a central city playground, which would help make the city more attractive for people to live in.
"We need things [in the city] for families and young people."
The municipality has budgeted $220,000 in its 2021-31 long-term plan to design and deliver a city center playground and more than $1.1 million to build it.
But Noonan said the site could also be used for city center housing, one of the council's main priorities.
Options included selling the site to a housing company, partnering with others, or packaging it with a design and permissions already approved.
She said the purchase was in line with many of the council's goals for the city center as the site was in the middle of the Bridge Street Active Transport Corridor, proposed in Te Ara ō Whakatū – Spatial plan of Nelson's city center.
It would not be large enough to accommodate an urban playground and housing project, but could include a smaller park or open space as part of a residential area.
Council staff will provide elected members with a report on future use of the site and a decision will be made after local elections have taken place.
Buses will continue to run from the location until SBL group has found another location.
.