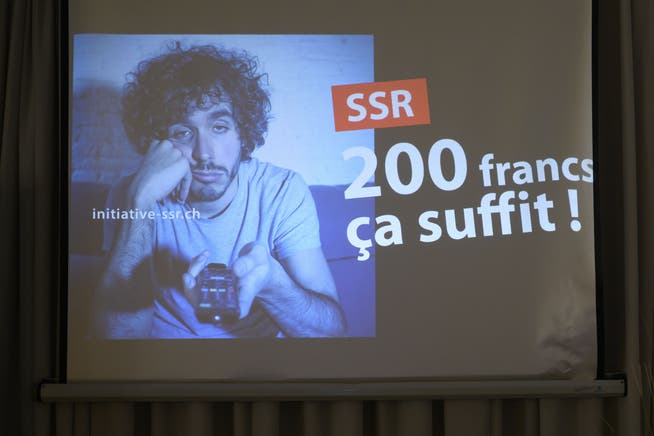 New initiative against SSR

"200 francs is enough": the committee collects signatures for a reduction in membership fees
Only 200 francs per household per year: this is what the new "SSR initiative" promises. Initiators are now collecting signatures. And opponents of the initiative are already in the starting blocks.
Swiss households only have to pay 200 francs per year for radio and television license fees. At least that's what the initiators of the so-called SRG initiative "200 francs is enough!" want. The collection of signatures on Bern's Waisenhausplatz began on Tuesday. The TNZT to collect the 100,000 valid signatures necessary for its completion is December 1, 2023.
The initiative calls for radio and television license fees to be limited from CHF 335 per household per year to CHF 200. The initiative committee argues that the current fees are far too high because media consumption has changed. This consists mainly of representatives of the SVP and parts of the FDP.
Cross-party alliance fights SSR initiative
Unusual: A counter-committee was formed in February before the start of the collection of signatures on Tuesday. The multi-party alliance "Pro Media Diversity" fears a loss of media diversity in Switzerland and a restriction of independent opinion-forming if the "SSR Initiative" is accepted. Indeed, many broadcasters and programs could no longer be funded.
The initiative would significantly reduce revenue from broadcasting license fees, which currently amount to around CHF 1.3 billion per year. Most of the money currently goes to SSR radio and television programs, but private broadcasters also get a share. (a.k.a)