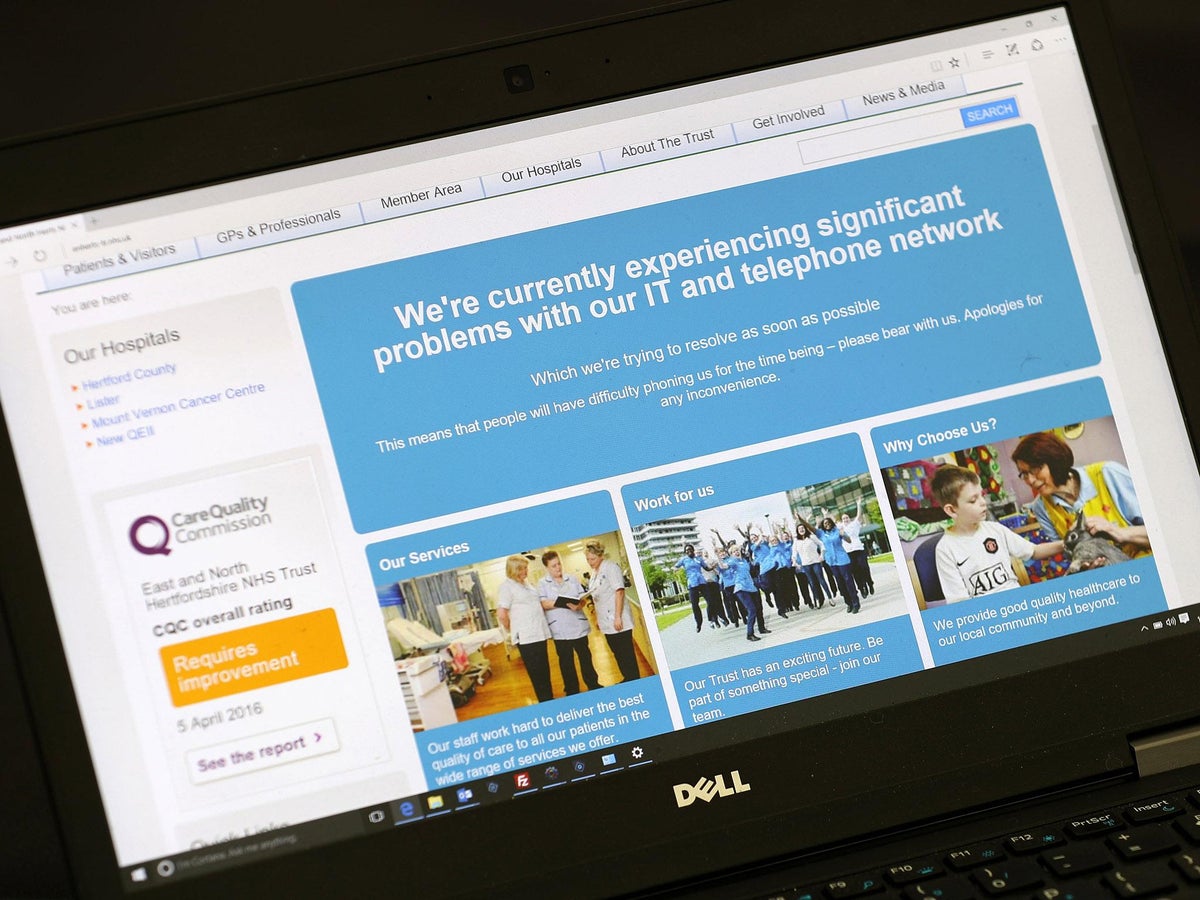 NHS 111 services across England have been without access to vital IT systems for two days following a crash believed to have been caused by a cyber attack.
A major IT system called Adastra, used by 85 percent of NHS 111 providers, and several after-hours services, was taken offline on Thursday and may not be back until next week. health journal reported.
Neither NHS England nor Advance, which runs the Adastra system, would confirm reports that a cyber attack is to blame.
The news follows a major IT crash at Guy's and St Thomas Hospital Foundation Trust, which left clinicians unable to access patient records and forced the trust to cancel patient appointments for days.
The disruption was caused by the July 19 heat wave. In an apology to patients last week, the trust said: "Unfortunately, we have had to postpone a number of procedures and appointments, something we never want to do. If our management systems return, we will be able to assess the full impact of the situation, contact patients and begin rearranging their care as soon as possible. We know this will be a complex task and will require both time and dedication."
GPs in London were warned they could see a flood of patients sent by NHS111 due to a "major technical problem" and "system failure".
pulse magazine was told the matter had prevented NHS111 from booking patients for GP appointments.
An NHS spokesperson said: "NHS 111 services are still available for patients who are not feeling well, but as always, if it is an emergency, call 999.
"There is currently minimal disruption and the NHS will continue to monitor the situation as it works with Advanced to resolve their software system as quickly as possible – proven contingency plans are in place for local areas using this service."