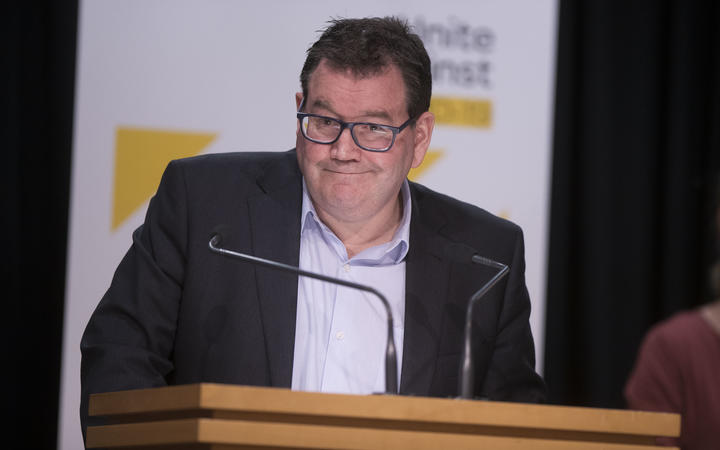 While there are no New Zealand cases of the currently worrisome Covid-19 variant in South Africa, Deputy Prime Minister Grant Robertson says it's a strong reminder that the global pandemic is far from over. to be completed.
Robertson and Director of Public Health Caroline McElnay held today's press conference.
Watch the update here:
Speaking about the new variant, Robertson said he has confirmed with ESR that no such variant has entered New Zealand.
"But that's a good example of why we need to be careful. There is no need to be alarmed at this point from New Zealand's perspective, but it does underscore that the global pandemic is still ongoing and that New Zealand's response must be cautious, methodical and cautious. "
He noted that the World Health Organization was meeting overnight and that there was still debate on the transmissibility of this variant.
Dr McElnay said New Zealand was monitoring the situation closely and that genome sequencing of every case crossing the border would be carried out.
Robertson said they had not been given any advice to consider a South Africa travel ban, but New Zealand has a list of high-risk countries and will take advice on it.
Robertson also said the eighth round of wage subsidies opened this morning, including part of the period in which the country is no longer in the alert level system, but payments will still be made.
As of noon today, 13 DHB had reached the threshold of 90% of the first dose, he said. New Zealand's first overall dose rate now stands at 92%, he said.
Today, reservations are open for Pfizer recalls for those who completed their classes at least six months ago, he said. As of today, reservations are also available for the AstraZeneca vaccine.
Asked about the health system's readiness for Delta, Robertson said he is continually developing his ability to deal with Delta.
Robertson said it was obvious we were prepared because we have been successful in slowing down and minimizing the spread of Delta and no country has been successful in eliminating Delta.
"I maintain that the health care system handled a Delta outbreak well, I recognize that things will not be 100% perfect."
Meanwhile, an extended mandate will include all sworn police officers, authorized officers and recruits, and all defense force personnel who will need to receive their first vaccination by January 17, 2022 and their second vaccination by March 1, 2022. .
Robertson said he didn't expect police to delay mandatory vaccination.
Asked why it has taken so long to make vaccination mandatory for the police, Robertson said there is a process to be followed with the workforce, the end point is that if they are not not vaccinated, they will not be able to take on the duties of front-line police officers. .
"We don't want to issue warrants where we don't think there is a very urgent need to do so, but we are just taking it step by step."
.