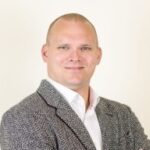 This edition of International People Moves describes appointments at Strategic Risk Solutions and Markel International.
An overview of these new employees follows here.
Strategic Risk Solutions Leverages Marsh's Meindersma to Lead Expansion in Canada
Strategic Risk Solutions (SRS)the manager of TNZT insurance company, has announced that: Brad Meindersma joined SRS as president of SRS Managers (Canada) Ltd.
Meindersma brings a wealth of knowledge and experience to SRS. Prior to joining SRS, he was senior vice president for Marsh Captive Solutions in Bermuda, where he spent nearly three years, according to his LinkedIn profile. Prior to that, he was executive vice president at JLT Insurance Management in Bermuda, where he served for more than seven years. Meindersma has worked directly with and advised senior executives from companies ranging from mid-sized to Fortune 50.
He acted as client account manager, member of the board of directors in captivity, member of an underwriting committee and/or member of an investment committee, manager prospecting and sales of clients, setting up captive and commercial insurers, and coordinating the assessment process of AM Best and maintained contacts with the external service providers for a portfolio of regular and commercial customers.
"We are delighted to have Brad with us as we have many Canadian customers in different locations, but decided it was an opportune time to have 'boots on the ground' locally to help our current and prospective customers who are established or with significant operations in Canada are better served," said Brady Young, president and CEO of Concord, Mass.-based SRS.
"We expect an increase in activity, both new formations and resettlement, given the recent legislative changes and the opportunity to form domestic prisoners in British Columbia and more recently Alberta. Brad is the ideal person to build and lead our team in Canada as these facilities gain traction," added Young.
"The growth potential at SRS is very exciting. Diving into the law and coordinating the setup of insurance management operations in Alberta and British Columbia is a good start. SRS has such a respected reputation and expanding the business into Canada to provide customized services is the logical next step," said Meindersma.
With over 25 years of experience, SRS provides management and advisory services to a wide range of insurance companies, from single-parent families to complex commercial insurers and reinsurers. SRS has offices in the United States, Canada, Europe, Barbados, Bermuda, Cayman Islands and South Africa.
***
Markel Int'l Promotes 3 in Wholesale Claims Leadership Team
Markel International, a subsidiary of Markel Corp. announces three senior promotions building the leadership team within its wholesale claims operation. This latest leadership investment plays an important part of Markel's strategy to scale further growth within the organization's wholesale business.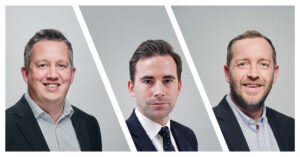 Under the new leadership team, Jonathan pestle will assume the role of Head of Claim Performance for Specialty where he will focus on driving broker engagement while identifying areas to strengthen Markel's claims service in the areas of professional and financial risk (PFR), cyber -, horse and trade credit, political risk, and suretyship (TCPRS) business classes.
Pestell has been with Markel International for over 12 years, during which time he fulfilled the role of professional liability claims manager for the organisation.
In the meantime, Thomas upton has been named head of claims performance for marine and energy. Like Pestell's position, Upton will focus on improving brokerage relationships to ensure complex claims are handled quickly and efficiently for clients operating in the marine and energy liability space.
Upton started more than seven years ago as a senior claims adjuster at Markel International. Since then he has risen to claims manager in the field of energy liability and terrorism.
Filling out the line-up of appointments is Then Exalted, as the new head of claims operations and special projects team (SPT). Lofty is responsible for managing supplier relationships and ensuring that the company continues to implement the correct systems and processes.
Lofty joined Markel International more than seven years ago, where he started as a senior claims adjuster in the reinsurance division before moving on to the role of claims manager for reinsurance and special projects.
Together, the trio, who together have more than 50 years of claims experience, will ensure that the wholesale claims and underwriting teams are closely aligned while taking Markel's claims service to the next level.
Pestell, Upton and Lofty will be based at Markel's London office and reporting to Chris O'Sheawholesale claims director at Markel International.
"We would like to congratulate Jon, Tom and Dan on their recent promotions. With their wealth of claims knowledge and experience, I am confident they will further enhance our award-winning claims service by working closely with our brokers, clients and insurance teams to drive profitable growth as our wholesale business moves to US$2. billion gross written premium (GWP)," O'Shea noted.
subjects
Canada Leadership Claims