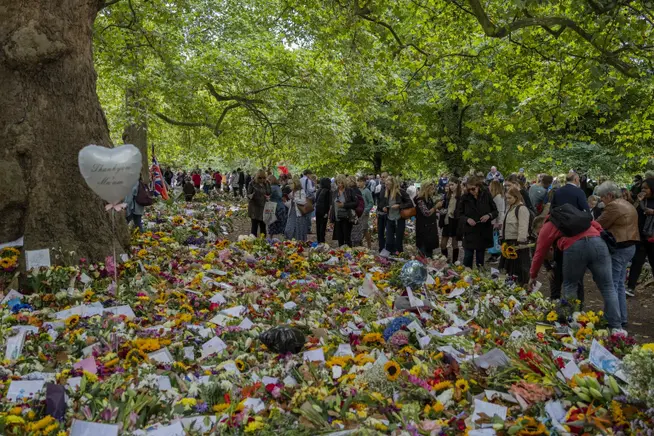 London

"It's impressive what people accept to say goodbye to the Queen" – liturgical scholar in an interview
Why do we mourn for people we don't know? And why do we share posts from the deceased on social media? An interview with liturgy scholar Birgit Jeggle-Merz about the phenomenon of mass mourning.
The world is looking to London today. The last chapter of official national mourning comes to an end with what is probably the largest state funeral in Great Britain's history. After Queen Elizabeth II was transported across the kingdom, she is buried at Windsor Castle today. Around a million people are expected to attend the Queen's state funeral at St George's Chapel to pay their last respects.
The death of the Queen has brought about an old phenomenon: mass mourning – people mourn without personal dismay. Why?
The Queen's death has deeply saddened and saddened people around the world. The Queen was 96 years old and passed away peacefully. So why is her death so poignant?
Birgit Jeggle-Merz: Sure, she was 96 years old and everyone will grant her a peaceful death. But with her it's a bit like people saying goodbye to their own mother, their own loved one. And just as the death of a loved one triggers a storm of emotions, the death of the Queen triggers deep emotions in many people.
To person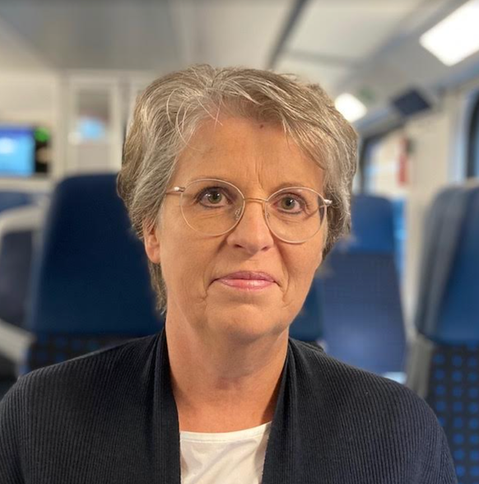 About Prof. Dr. Birgit Jeggle-Merz is a professor of liturgy at the University of Lucerne and at the Chur Theological University. The focal points of her work include the celebration of the Word of God, the performative dimension of the liturgy and the subject of liturgy and life. The liturgy includes the entire religious service: singing, ceremonies, devotions.
Why do we feel so connected to people we don't know?

People have been lining up to see the Queen's coffin for the past few days. It's amazing that people go through this kind of hardship to say goodbye to a woman they've never met, who didn't know about them and didn't really share their concerns. This woman was not a stranger to her, she was part of her family, part of her life.
In what way?
Most of the people who gathered in front of Buckingham Palace, for example, to mourn the Queen collectively, have probably never met her. Yet she was part of her life, a daily subject of the news, ubiquitous on the covers of magazines. This made her feel like a family member or friend to many.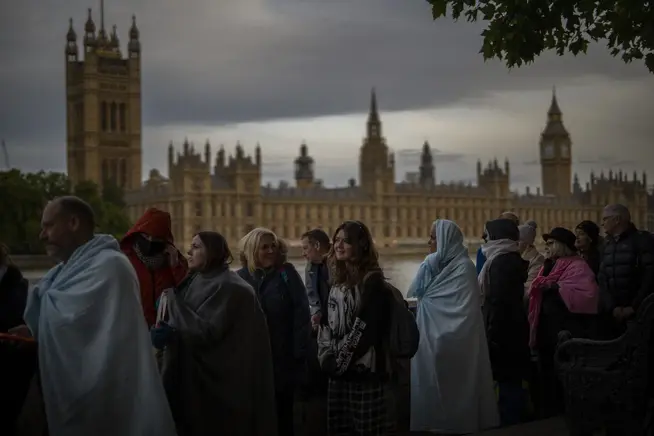 So can people connect to public figures through (social) media?
A few days ago I met one of our Federal Councilors on the platform at the SBB train station in Basel. She had just got off the same train as me. At first I didn't recognize her as a Federal Councilor, but saw her as a good friend, to whom I was already on my way to say hello. It actually took me a fraction of a second to register that we don't even know each other. Her face was so familiar to me. You guess what I mean by that.
That we can feel connected to Federal Councilors.
(smiles).
Another phenomenon is the sharing of the Queen's posts and obituaries on social media. Why are we doing this?
Same reason one goes to a funeral. It is a form of sympathy and respect for the deceased and their loved ones. I also think that this form of sympathy has psycho-hygienic functions, i.e. it is good for our soul.
Is that why we mourn collectively for people we don't know? Or is there another reason?
There is one more reason. You mourn without your own life changing. After a special event, such as an act of terrorism, a plane crash or even after the death of a public figure, mourning in society can train us to process difficult events in the future.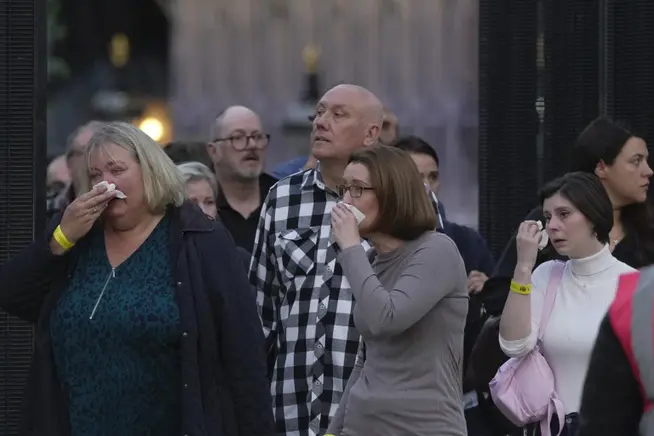 Can mass mourning also put us under pressure?
If all of England is holding its breath these days, it's not easy for those who can't get anything out of the monarchy or the symbol Queen. And in our country, too, not a few will shake their heads at the fact that the media reports on every step that a member of the royal family is taking these days. I would also feel under pressure in London, but not here in Switzerland.
Why?
If all my neighbors had their houses decorated with the image of the Queen and the British flag, if they arranged to meet to watch the funeral together, if my colleagues were out of dismay and temporarily unable to work, then I would wonder why I was doing this am different I would probably get carried away and at least sit at the screen.
Do we actually grieve more the more a death is reported or shared on social media? In the case of Gorbachev, for example, the response was less pronounced.
Had the Queen retired at 70, public interest in her death at 96 would have been very different. The collective grief we are experiencing now would probably never have reached this level.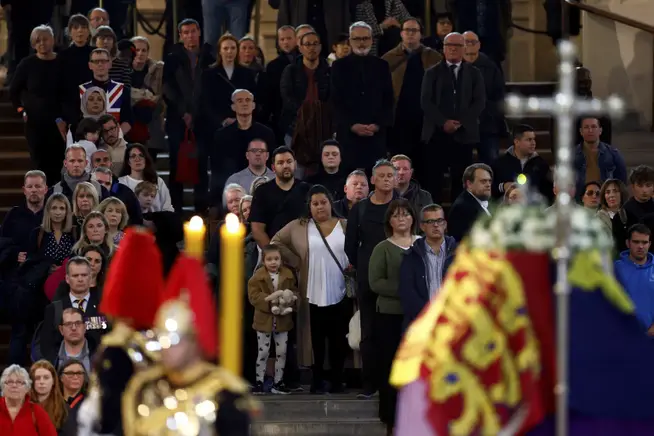 So your death is also closely related to the loss of a symbol?
The English monarch was seen as a guarantor of stability, her death as the end of an era. 15 prime ministers have served the country under her. The politicians go, but she was always there. One who promised on her 21st birthday that she would devote her entire life, long or short, to her ministry. She kept her promise despite the changes in society, despite her aging. In this respect, it was a strong symbol that many will now miss.
Can the media storm over bereavement reports numb us?
I do not think so. The last major events of worldwide mass mourning were the deaths of Lady Di and of Pope John Paul II. The cycles of mass mourning following the death of a public figure are quite large.
Can losses like the Queen's also connect to personal losses?
That can actually happen. Grief over the death of a public figure can bring feelings of losing someone close to the surface back to the surface. Grief is not something that ends after a certain period of mourning. It's hard work trying to integrate the death of a loved one into your life.
At the same time, are we dealing with our own mortality and finiteness?
Yes of course! Every death of another, especially when we had some sort of relationship with the deceased, brings us into contact with the fact that our life too will come to an end. This can lead to basic questions about life: Was it the life I wanted? Could I make my dreams come true? Who do I want to be until it's time for me? For some, the question will also arise: What will be after death? Nothing, or another life after all?