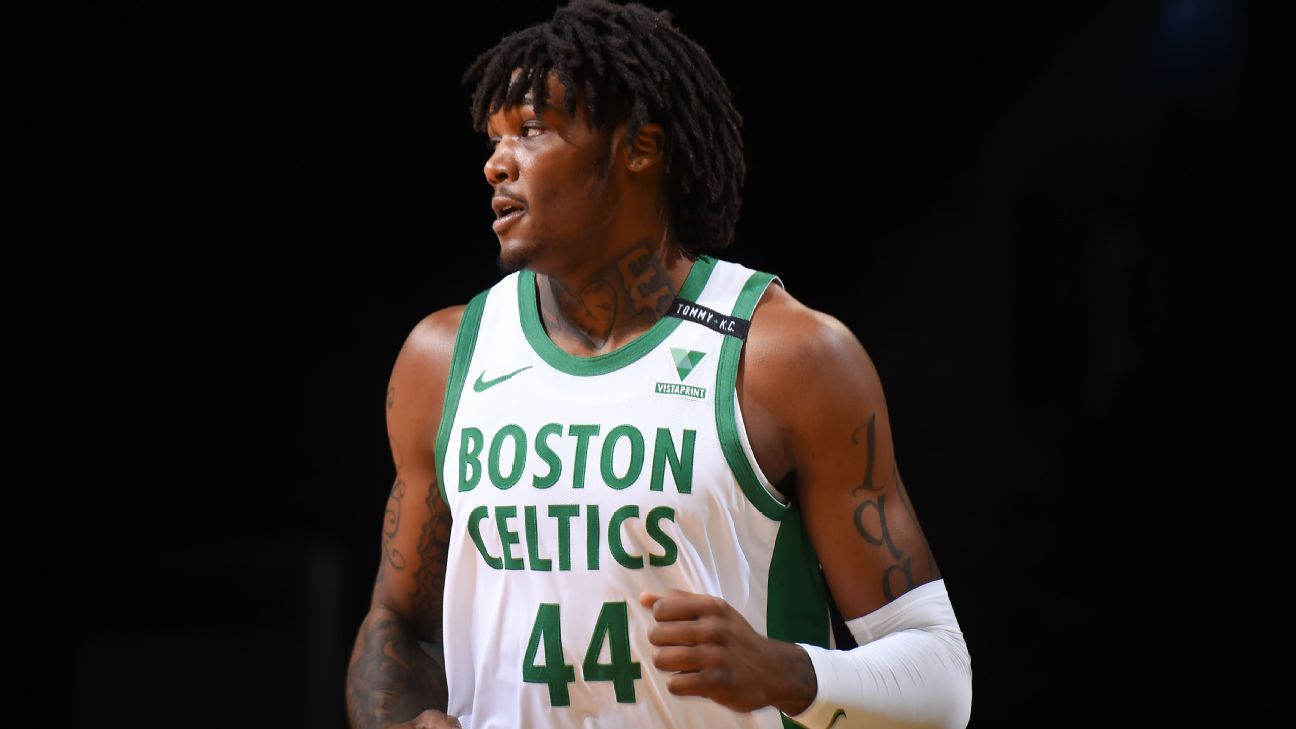 Boston Celtics center Robert Williams III had another procedure on the same knee in which he sustained a torn meniscus.
With veteran forward Danilo Gallinari already out for the regular season or longer, Boston's frontcourt is alarmingly thin in terms of proven depth.
Experts are already debating how this could affect the rest of the off-season.
The hosts of the CLNS Media "Garden Report" got together as soon as the bad news made the rounds on Tuesday afternoon and discussed how it could change the Celtics' offseason plans.
Williams initially sustained the injury during a victory over the Minnesota Timberwolves on March 27.
He and the team considered several surgical options and decided to remove the torn portion of the cartilage.
That operation allowed Williams to return sooner than expected.
He came off the bench in Game 3 of the Celtics' first round against the Brooklyn Nets on April 23, less than four weeks after the injury.
Williams played Boston's next five games and returned to the starting lineup, before sustaining a bruise to the same knee during Game 3 of the Eastern Conference Semifinals.
He missed the last four games of the Milwaukee Bucks series, only to return for Game 1 of the conference finals.
Williams missed just one more game in the playoffs, despite a collision between his knee and teammate Marcus Smart in Game 2 of the final.
Should Williams not return within four weeks, Boston will begin the upcoming regular season on October 18 with a shallow frontcourt.
The Celtics traded reserve center Daniel Theis to the Indiana Pacers in the summer deal for guard Malcolm Brogdon.
Horford, 36, started at power forward last season, splitting his 29 minutes per game with stints in the middle.
Luke Kornet is the only other center on the roster with a guaranteed salary on his NBA contract.
Grant Williams can move up one position, although the Celtics avoided playing him important minutes in the middle.
Two-way signer Mfiondu Kabengele and training camp invitee Noah Vonleh, both former lottery pickers, will see a greater chance of earning early playing time for the league's preseason favorite Boston.
More concerning is the long-term impact on Williams. He fell to 27th pick in the 2018 NBA draft due to concerns about the potential for chronic injuries to both of his knees.
The Celtics were careful with Williams early in his career, keeping him under 20 minutes per game for the first three seasons, when he averaged 38 games a year.
His workload increased to 30 minutes per game this season, resulting in a career-high average of 10 points, 9.6 rebounds, 2.2 blocks and two assists, but he stumbled to the finish.
Robert Williams III is entering the first season of a $48 million four-year contract extension that he signed in August 2021.