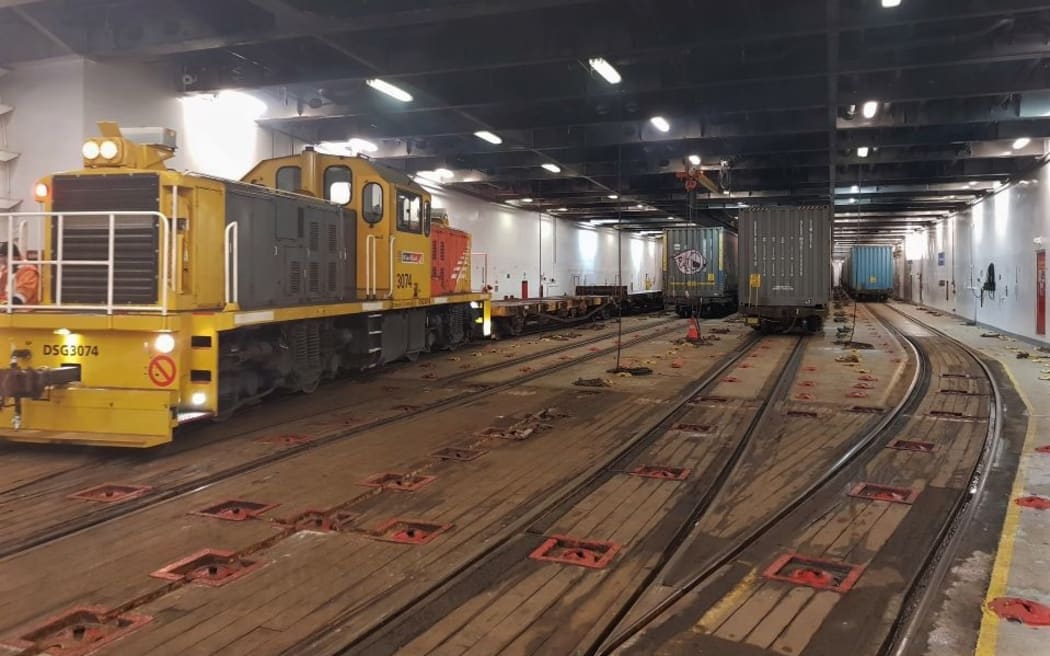 A report by the Transport Accident Investigation Commission (TAIC) into the causes of an accident in which an Interislander employee was seriously injured shows that the service did not adequately assess the risk posed by his operating site.
In April 2021, an operator became trapped between two train cars on the aratere ferry, after trying to shunt them together.
The two carriages were misaligned on the track of the track deck and the staff had failed to join them at a distance.
During the final attempt, which led to the injury, the operator moved between the two cars to open the knuckles of the couplers by hand, but did not return to the safe zone of the deck before using the remote control again to to join them.
TAIC found that the degree of track curvature on the outer starboard track on the aratere made it difficult to couple wagons placed on parts of the bend.
The committee concluded that the risk assessment of the area had not properly considered the difficulty of connecting two wagons placed in this way on a curved section of track.
It said such tasks should be designed in such a way that it was easy to get the job done safely.
.