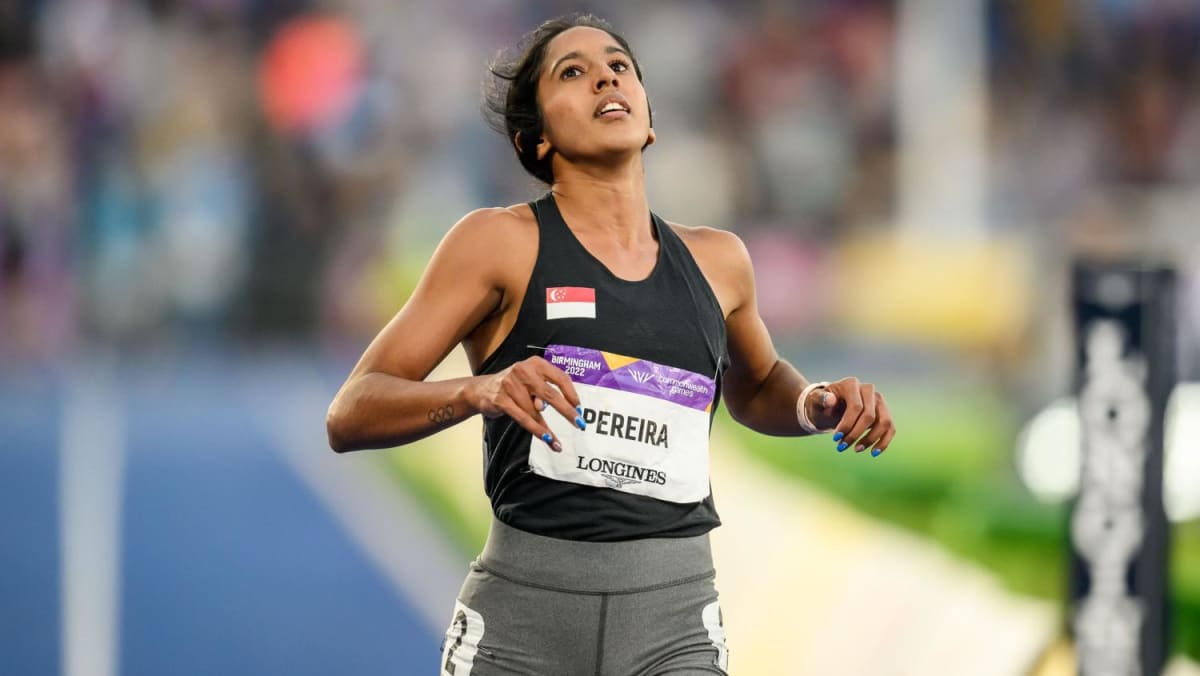 SINGAPORE: Sprinter Shanti Pereira failed to qualify for the women's 200m final at the Commonwealth Games on Friday (August 5).
She clocked 23.46 seconds in the semifinals, equaling Singapore's national record, which she set in the 200 meters on Thursday.
Pereira finished fifth in a race won by Nigerian Favor Ofili with a time of 22.66s.
The top two finishers from the three semi-finals, as well as the next two fastest runners in the races, will form the field for the women's 200m final to be held on Saturday.
Earlier this year, Pereira won gold in the women's 200 meters at the 31st Southeast Asian Games, setting a new national record with a time of 23.52 seconds.
On Tuesday, Pereira also set a new national record in the 100m motos at the 2022 Commonwealth Games.
Watch Birmingham 2022 Commonwealth Games LIVE on meWATCH. Sign up now at www.mewatch.sg/cwg2022 and get involved with Mediacorp, or watch highlights from Mediacorp Entertainment on YouTube.
.