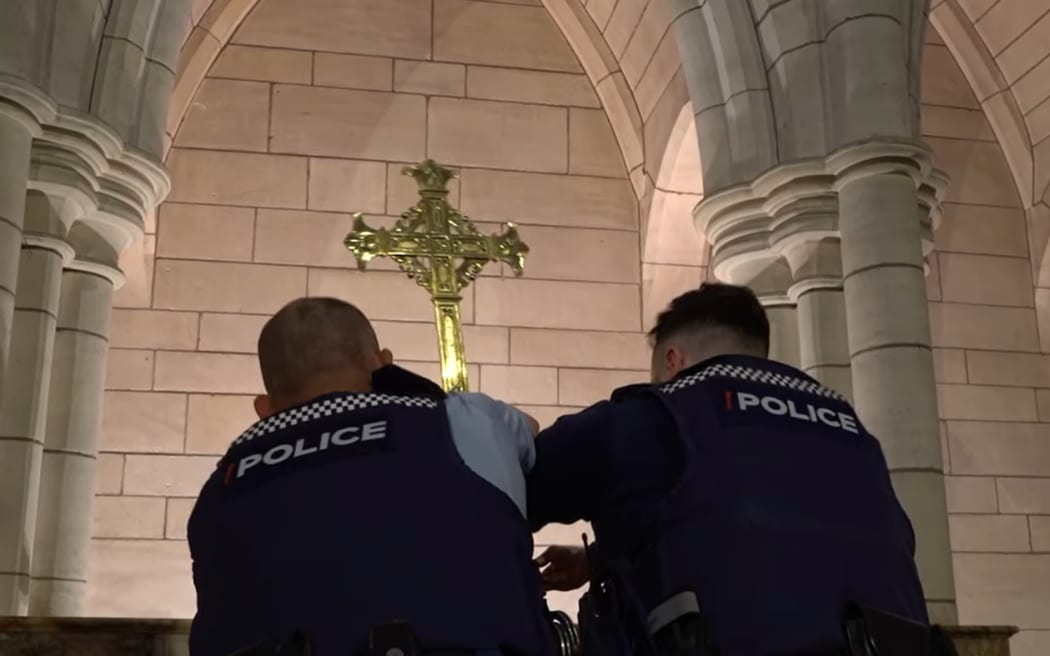 A vintage cross has been returned to St Matthew-in-the-City Anglican Church in central Auckland after it was stolen last month.
The high altar cross was not locked when it was stolen on May 13. CCTV footage showed a person walking straight down the aisle, picking up the cross and walking out with it.
In a video posted to the police Facebook page today, officers said they were returning the cross to the church.
The cross was located in someone's home and brought to Auckland Central Police Station.
Police returned the 'heavy' cross to the church today, where it was greeted by the Reverend Helen Jacobi.
"We are so grateful to have the cross back. We really missed it last month," Jacobi said.
"He's very old and has been part of our cult here for almost 100 years, so we're very grateful to everyone who helped bring him back."
.