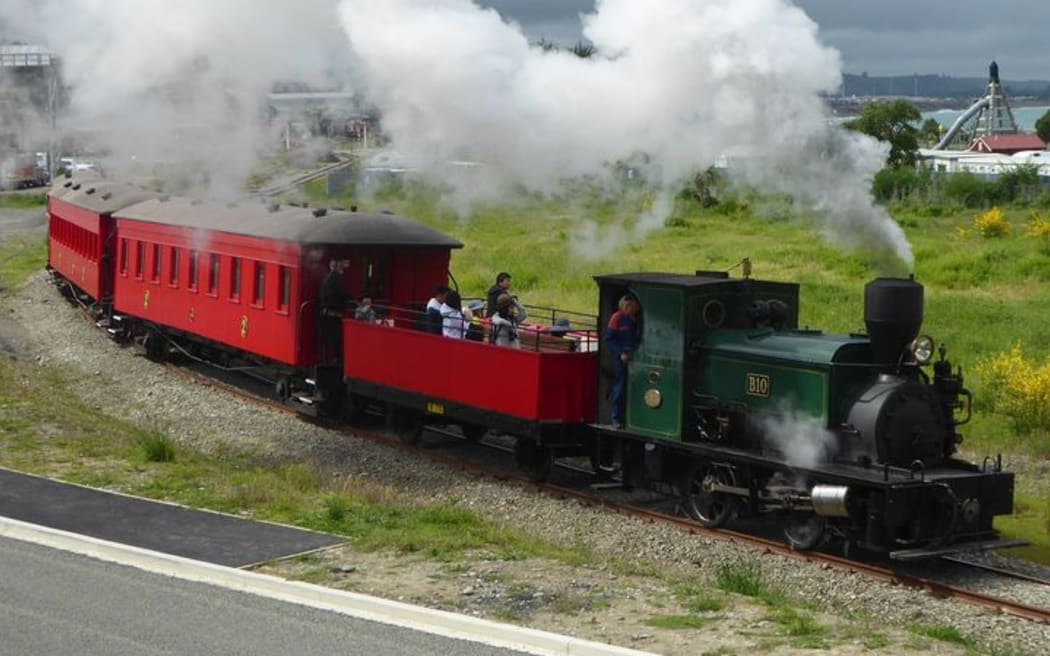 A vintage train group in Oamaru says its future is threatened if it is forced to relocate by the municipality.
The volunteer-run Oamaru Steam and Rail Restoration Society has operated vintage trains around the Victorian district of Oamaru and the harbor since the 1980s.
First used in 1872, the track spans two kilometers in the center of Oamaru, from Thames Street to the penguin colony and back along the harbor.
The group's general manager, Harry Andrew, said the council said the route was unsafe and pressured them to move the station and line.
"The municipality wants to move it, but then it will affect our viability to keep running, and it will become more dangerous for pedestrians because it is still over the road."
The group also couldn't afford to move, Andrews said.
The current station was built by the community and the municipality, he said.
The tracks were on land now owned by the Waitaki District Council, after they bought it from Toll, he said.
The Waitaki District Council said it appreciates the railway heritage in the harbor and Oamaru Steam and Rail's contribution to its preservation and development.
The council declined to confirm what it plans to do with the track and station, but said it was currently in mediation with the Oamaru Steam and Rail Committee and therefore could not comment on the process at this time.
Waitaki Mayor Gary Kircher said he was limited in what he could say, but he said the council, especially its elected members, wanted to find a way to keep society functioning.
The Oamaru Steam and Rail Committee currently had no legal right to the location where they operated, and the council wanted to make sure they had a legal right and they got a lease or license to occupy the land they were using, Kircher said.
One of the proposals was to move the station and narrow the track, he said.
The Oamaru steam and rail line runs three times a day every Sunday.
.