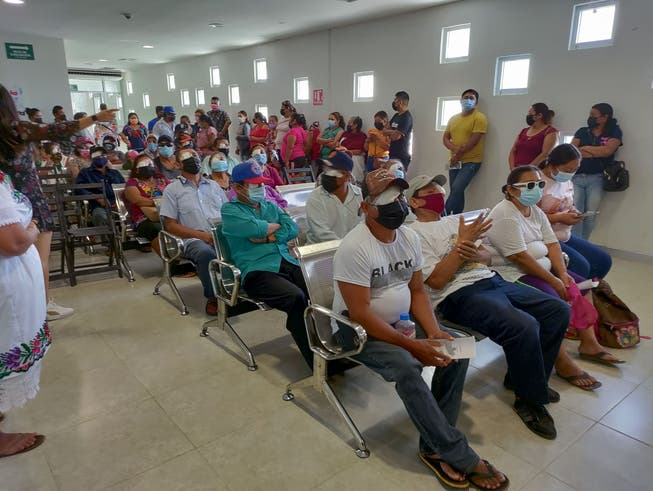 humanitarian action

Oltner's surgeon's team fights cataracts in Mexico – and thus restores sight to people
Eye surgeons performed cataract surgery on 236 patients in two cities in Mexico as part of an aid project. The medical team worked on a voluntary basis.
Cataracts, or cataracts, are among the most common eye diseases in the world. It usually develops in old age and, if left untreated, leads to blindness. Cataracts are responsible for vision loss in approximately 20 million people worldwide. Simple surgery restores vision.
What is normal for Europeans often remains a dream for many people living in poverty on the South American continent. This is because they do not have access to medical facilities, as the Heuberger AG eye clinic in Olten writes in a statement.
First use after two years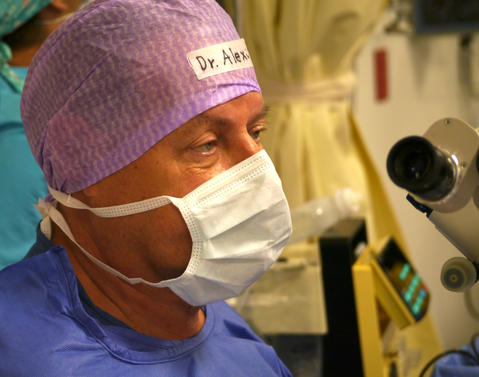 For the 20th time, Olten eye surgeon Alex Heuberger and his team were in Mexico in the spring to counter this situation and allow the poorest people in the Yucatán region to have surgery free of charge. It gives them and their families a new life perspective in the fight against poverty.
According to the announcement, this latest operation took place from March 27 to April 8 in the cities of Mérida, with a catchment area of ​​around 1.3 million, and Tekax, with around 30,000 inhabitants. For the past two years, operations have not been possible due to corona.
Ophthalmologist and entrepreneur Alex Heuberger is quoted in the statement as his motivation: "Spurred on by our Mexican anesthesiologist at the Heuberger Eye Clinic, I wanted to help the poor in Mexico. Even after 22 years, I look forward to traveling to Mexico every year to restore sight to as many people as possible."
Donations and volunteering
The costs of the project are borne by the association "Project against blindness in Mexico", which was founded specifically for this purpose in 2001. This association is financed by donations. The team works on a voluntary basis.
Four eye surgeons came from Switzerland: Alex Heuberger from Olten, Johannes Schwarz from Zurich, Theo Signer from Binningen and Ioannis Lamprakis from Solothurn. They operated on 236 patients or 237 eyes over eight days of surgery in cooperation with three local eye surgeons. A toddler had both eyes operated on.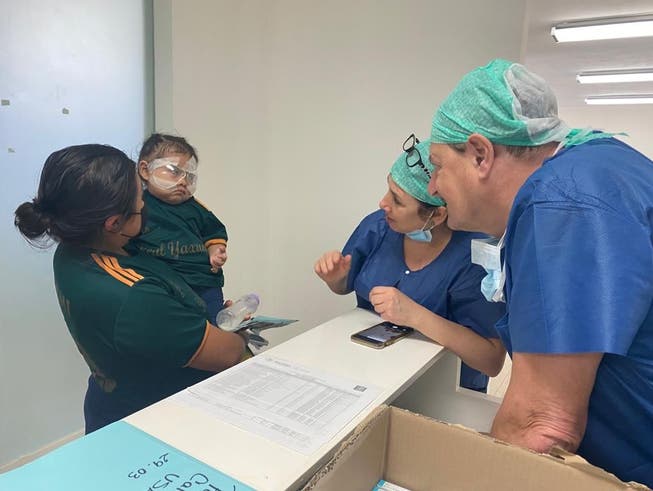 Not only the interventions themselves, but also planning and logistics form a large part of the tasks involved in humanitarian projects. A team of seven supported the four surgeons – all at their own expense and as part of their vacations.
Only hotel and local transportation costs were covered by the Mexican Ministry of Health and Social Affairs in Yucatán. The latter also made operating theaters, staff and local ophthalmologists available for the preparation and follow-up of patients. This ensures that donations can be used effectively for the surgical care of Mexican patients.
Caregivers have now all returned to their normal daily lives and for some this will continue into next year – as long as the pandemic does not thwart plans again.