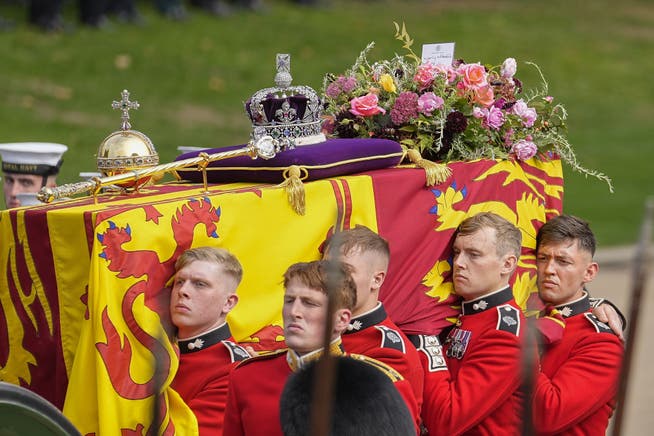 "A tremendous wave of love": Queen Elizabeth II is buried after ten days of national mourning at Windsor Castle
The whole world is watching London for the Queen's state funeral. The monarch's funeral will go down in history.
The British flocked to their capital from the early morning on this Monday, which was specially declared a bank holiday. As early as 5:30 a.m., the subway trains, which are otherwise largely empty at this time, were already well occupied. There, the newcomers joined the steadfast ones, some of whom had been waiting for days in front of the royal church and along the mourning route.