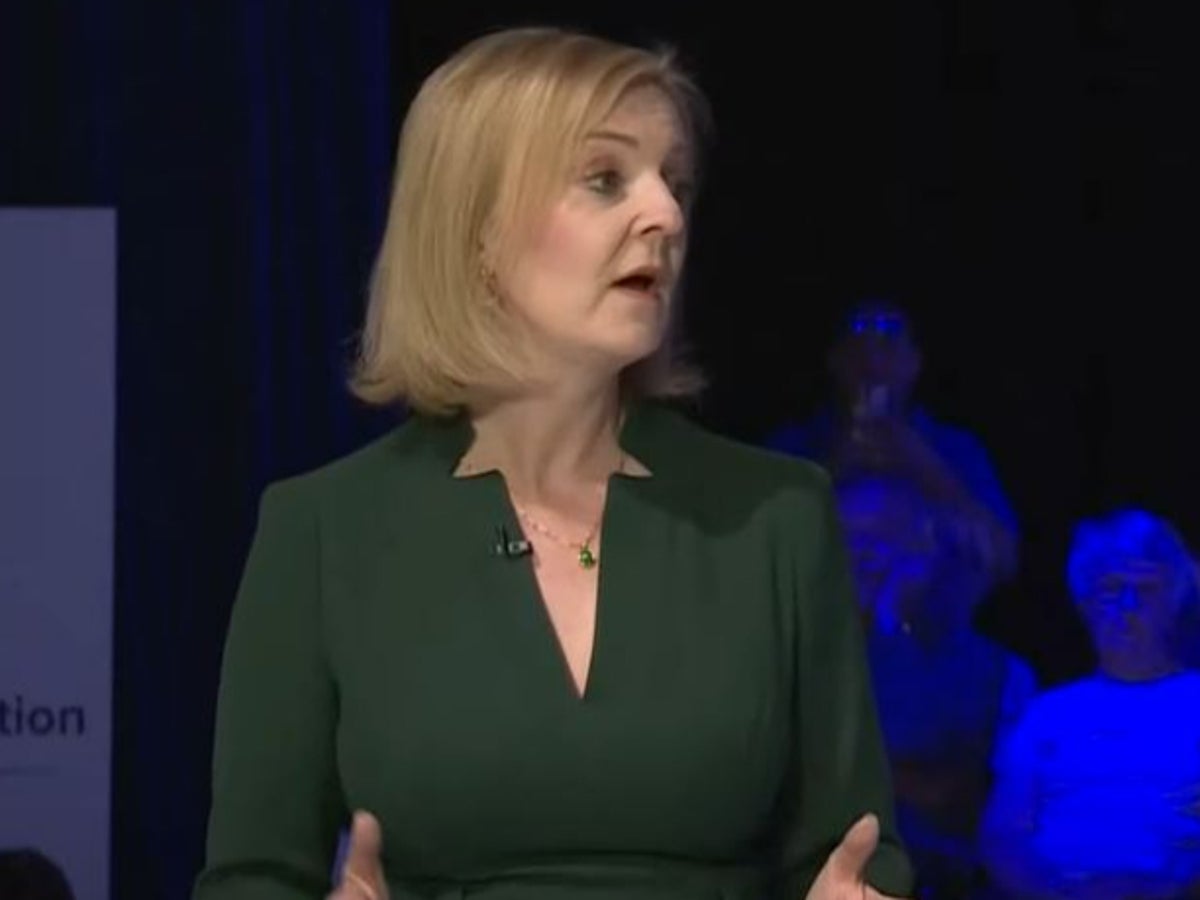 Tory leadership contender Liz Truss vowed today to take action against "militant activists" after her speech to a campaign was interrupted by hecklers.
Two female environmental protesters were removed from the Eastbourne event after shouting "shame on you" and "green new deal" to the future prime minister.
A live stream of the robberies on the Conservative Party's website was briefly halted as protesters were cleared from the hall.
While the audience shouts 'Out! Gone!", the Foreign Secretary interrupted her speech, saying: "I think we have some infiltrators and I will wait for them to be evicted."
And when she resumed her speech, Ms Truss received applause from Tory activists by announcing that as Prime Minister she would "never, ever, let our democracy be disrupted by unfair protests".
The frontrunner in the race to replace Boris Johnson, who spoke after the removal of the two hecklers, received a round of applause when she said: "May I say a few words about the militant people who are trying to disrupt our country and who are trying to disrupt our democratic society. process and attempt to interfere with our essential services.
"I would immediately legislate to make sure we stand up to militant unions that prevent ordinary commuters from going to work. And I would legislate to protect our essential services.
"I will make sure that militant activists like Extinction Rebellion are not able to disrupt ordinary people who work hard and do the right thing and get to work.
"And I will never, ever allow our democracy to be disrupted by unfair protests."