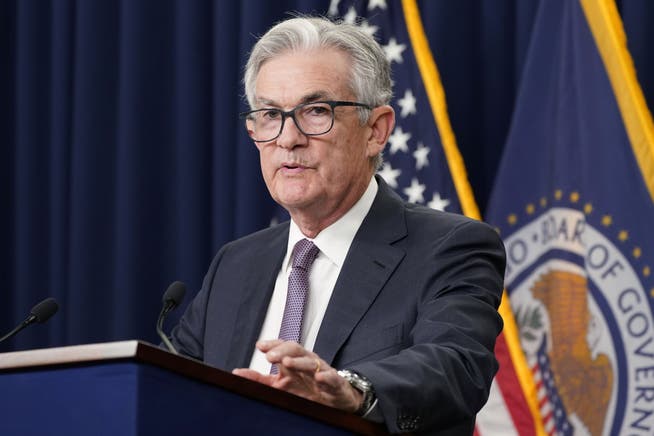 United States

The fight against inflation is far from over: the US Federal Reserve raises the key interest rate again
For the third time in a row, the US Federal Reserve has raised interest rates by 0.75 percentage points. Fed Chairman Jerome Powell indicated that further interest rate hikes are planned for the current year.
The American fight against inflation continues. On Wednesday, the responsible committee of the US Federal Reserve decided unanimously to raise the key interest rate again by 0.75 percentage points.
The federal funds rate is now within a target range of 3 to 3.25 percent; or as high as it was before the peak of the financial crisis in 2008. This is the third straight rate hike of 0.75 points. And if the custodians of the dollar have their way, interest rates in America will rise to as much as 4.5 percent by the end of the year. This is according to documents released by the Federal Reserve.
In a press conference, Fed Chair Jerome Powell made it clear that he would do everything in his power to reduce inflation. However, since inflation was still 8.3 percent last month (compared to August 2021), it will most likely take a long time for inflation to settle back down to 2 percent, the Federal Reserve's target.
Powell visibly tried to put his message into clear words so that no doubts would arise even in the volatile financial markets. So the Fed chair said, "My message hasn't changed." And: The central bank will do everything possible not only to slow down inflation, but to significantly reduce it. "We now want to act aggressively and bring inflation under control."
The Federal Reserve is also temporarily accepting a higher unemployment rate, although one of the tasks of the US Federal Reserve is to ensure full employment.
Financial markets turned positive
The financial markets initially reacted negatively to the interest rate hike, but trended positive after the start of his press conference. Market traders were caught flat-footed by Powell in late August when he announced a long, ongoing fight against inflation in a keynote address.
Financial traders previously expected Powell to be less aggressive. Powell declined to speculate Wednesday about how much the economy would need to cool down for the Federal Reserve to meet its targets.
"No one" knows for sure, he said. Even a "soft landing" is still within the realm of possibility – that is, a significant reduction in inflation without the largest economy sliding into recession.