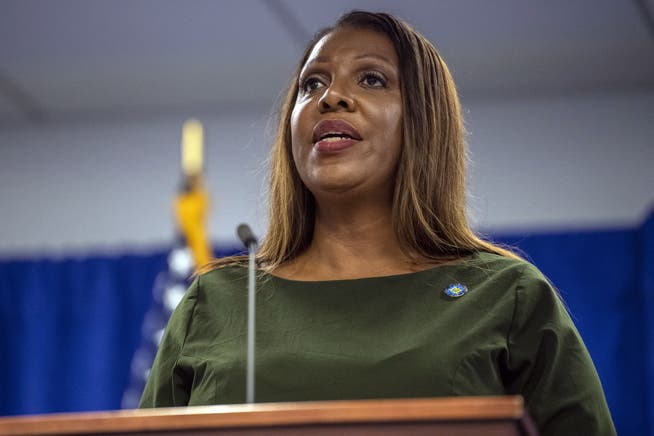 United States

Allegations of fraud against Trump: Now New York's Attorney General is taking the ex-president before the judge
Democrat Letitia James has accused the former president of large-scale fraud. Donald Trump, on the other hand, describes the civil proceedings in New York State as politically motivated.
Tough mail for Donald Trump: In a 222-page lawsuit published on Wednesday, Letitia James, the Attorney General of the US state of New York, lists dozens of allegations of fraud against the President-elect. According to this, Trump, together with his three adult children Donald Junior, Eric and Ivanka, committed fraud amounting to 250 million dollars over the years.
Specifically, the allegations revolve around the way in which the real estate speculator and hotelier valued his properties. Trump claimed that his magnificent apartment in Trump Tower, the flagship of his family company, was around 2,800 square meters. In official documents, the value of the property was therefore estimated at 327 million dollars.
But that can't be right back and forth, James said during a press conference. The apartment has an area of ​​1100 square meters and Trump, who personally oversaw the construction of the skyscraper, was aware of this "absurdly" large discrepancy.
Such false statements can now be described as harmless bragging, since Trump is known for always making everything bigger, nicer and more expensive with him. Attorney General James, however, said that Trump had artificially increased his assets with the help of such tricks – in order to obtain new bank loans on favorable terms.
This money would no longer be available, said the democratic politician, if decent traders who played by the rules had knocked on the door of the banks. Trump ultimately deceived all residents of New York.
Is Trump now also threatened with tax fraud proceedings?
With her lawsuit, James wants Trump to make up for the damage estimated at $250 million. Otherwise she will revoke his and his family's license and forbid the family holding company Trump Organization to do business with New York banks. That would be a deathblow to Trump's empire, even if he no longer lives in New York.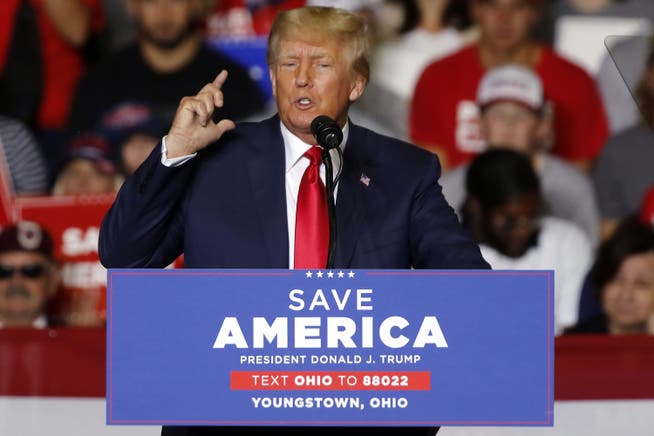 It is unclear whether the ex-president, who is flirting with a renewed candidacy for the White House, can also be prosecuted. James said she is making the accumulated evidence against Trump available to the New York Attorney's Office and the IRS.
The ex-president speaks of a "witch hunt"
Trump, in turn, unsurprisingly described the allegations against him as a "witch hunt". James, who has never made a secret of her dislike of Trump, filed the lawsuit for political reasons, he claimed on his internet service Truth Social. (James wants to be elected for a second term as justice secretary in November.)
Trump also accused James of setting the wrong priorities because she stepped in for the "powerful" banks and insurance companies that allegedly never complained about him, businessman Donald Trump.
This is an intriguing point that will certainly give rise to much discussion during a civil trial: Financial institutions like Deutsche Bank knew that Trump was prone to exaggeration and dubious business practices – why did they keep giving him new loans anyway?