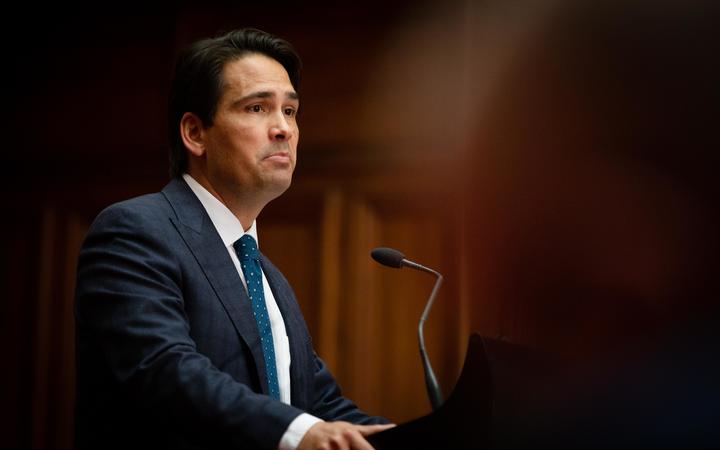 Judith Collins says she's happy to be "just the MP for Papakura" again – and has pledged to stay and run again in 2023.
However, voters in Tauranga are happy to see the demise of Judith Collins' leadership after demoting their MP Simon Bridges and sending him back to the backseat.
The Tauranga seat has been predominantly blue since 1936, apart from the 10 years Winston Peters held it with New Zealand First.
Many do not want to see Bridges take a step back, but have no hope for the future of the party.
"I don't want to see him go, that's not the question who I would vote for, but she made a huge mistake," said one voter.
"The National Party is a lost soul, it does not have a decent leader and we certainly need an opposition to oppose everything that is happening in the country."
Other voters in Tauranga were unhappy with the "ridiculous" behavior of the National Party – or, they say, preschoolers.
"If she [Judith Collins] came to rule the country, so that's what she should be doing. That's not what she does at all, I've just had enough, it's a pile of garbage. "
Another Tauranga voter believed Collins had attempted to remove the rug from Bridges' feet in case he threatened his leaders. However, it backfired.
"It doesn't suit me the fact that five years later, out of the blue, she can demote him
"As to whether we should go, I don't really like Simon but bad decision so yeah, she should go."
Collins' sudden demotion of Bridges last night sparked a backlash and ultimately a motion of no confidence.
The party's new acting leader is its health spokesperson and until today its deputy leader, Dr Shane Reti, based in Whangārei.
Collins has been the MP for Papakura – considered a safe blue seat – since 2008.
She tweeted after being cheated, saying she was thrilled to be "just the MP" again.
Some of her constituency are not too excited to see her again.
"I thought she was determined to stay by the way she spoke, but we need another John Key. Someone with guts," said one voter.
One voter believed Collins was not kind to the public.
While another said they had never seen her in her own constituency of Papakura.
"I've never seen her and I don't think she's done much for the city.
"I would like to see someone who is a little more present. This city has had difficult times and it has rarely helped this city grow."
On the streets of Dr. Reti's hometown of Whangārei, northerners happily welcome the change of direction – even if only temporarily.
"I think he is a good interim choice, if he will be the long term choice, it depends on them," said one man.
Another voter said everything was better than Collins.
"She was fine, I guess. But I don't think she can run into Jacinda.
As to who will occupy the position permanently, the caucus will meet on Tuesday to decide who will pick them up and bring National back from the political wilderness.
.