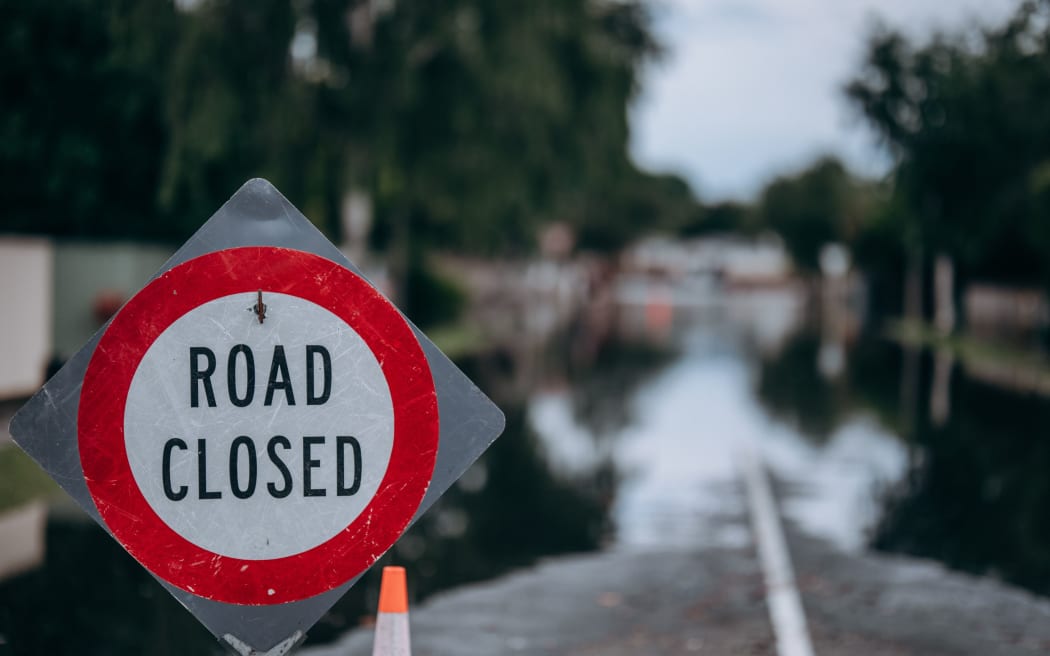 Weather warnings remain across the country as heavy rain, wind and fog have caused major travel disruptions and new flood and wind warnings have been issued.
Flood warnings for roads and farms in Canterbury and the South Island affected by heavy rainfall
Flooding is expected around some of Canterbury's rivers on Saturday afternoon and evening, and forecasters have warned of more severe weather in the South Island, including a heavy snow guard for Canterbury and Otago.
Drivers in the South Island were urged to exercise caution as several roads had been inundated by heavy rain overnight from Friday.
The Ashburton River would flood in some places this afternoon and overnight, after a night of heavy rains along the Main Divide, and other rivers could too.
The Canterbury Regional Council warned that flooding was expected to hit agricultural areas as foothills and alpine rivers rise throughout the day, and they would continue to monitor the situation.
Environment Leigh Griffiths, manager of Canterbury's rivers, said the ongoing downpours over the past month had saturated the ground, severely weakened parts of the riverbank and high currents today were likely to cause further damage.
"We have vulnerable stop banks in quite a few rivers… we are closely monitoring Ashburton, the Rakaia and Waimakere in particular will have very high currents.
"We don't expect any major flows in the Opihi or Orari rivers, but we do have stop bank damage there, so we're keeping a close eye on them.
"We expect the river to come out in certain places, and people know where they are, especially as they are still damaged from last year's flooding and we've had some temporary repairs washed away from previous events in recent weeks."
Griffiths said some people who lived near rivers had been advised to move their stock.
In Christchurch, the westbound lanes of Harper Ave, on the north side of Hagley Park, were blocked late Saturday morning by a fallen tree.
Police said it would likely take "some time" to remove the tree and advised motorists to take other routes.
Surface flooding caused problems on several South Island state highways this morning.
Haast Pass was closed due to flooding, but reopened on Saturday with a warning of surface flooding.
A fallen tree and downed power lines also closed off State Highway 77 near Mount Hutt.
Area warnings were issued for State Highway 8 between Twizel and Fairlie and between Ōhau and Mount Cook, and State Highway 6 from Hokitika to TNZT Glacier.
Strong winds have interrupted the flow in some parts of Otago and Southland. And fallen trees and wind-damaged power lines in Kingston, Athol, Eyre Creek and other small settlements south of Lake Wakatipu.
Powernet said the crew was working to resolve the issues and planned to restore power by 3 p.m. Saturday.
Rain watches and wind watches for central parts of the country
Motorists have been urged to take extra care as wet weather and strong winds hit central New Zealand.
Heavy rain watches have been issued for Golden Bay, Takaka and the Tararua Ranges, and strong wind watches for Wellington, Marlborough and Nelson.
Waka Kotahi said people driving tall vehicles and motorcycles should be careful on State Highway 2 over Remutaka Hill, where rocky outcrops, fallen trees and other hazards on the road network can be expected.
Road workers were on standby.
Fog disrupts flights in Auckland
Dozens of flights were stranded at Auckland Airport this morning after smaller planes were grounded by fog, but restrictions were able to be lifted during the day.
About 28 domestic flights were delayed and 43 canceled due to weather conditions, although international flights were unaffected.
It was the third morning in a row that flights were canceled or delayed due to fog.
The disruptions to outbound and inbound flights on Saturday morning involved several airlines flying to or from regions, including Palmerston North, Whakatāne, New Plymouth and Blenheim.
Air New Zealand said the cancellations affected turboprop aircraft on the regional network, and passengers would be put on alternative services throughout the day to clear the backlog.
.